A Bangalore based software engineer named sudarshan had suspected his wife's behavior and placed 22 cameras in his house to Spy on her. He had also arranged a private detective besides installing spyware on her phone to track her calls, messages, and data in the mobile.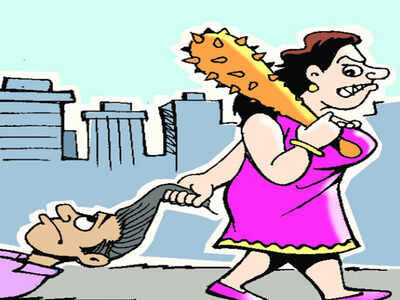 It must be noted that before years he had been to get engaged with a woman but instead wanted to Marry her sister who was studying then and so he waited for three years and married the woman he desired. However after marriage his suspicions began and he started spying her activities. It was found he had fixed tiny spy cameras which were connected to an app installed on his phone.
The private detective and sudarshan constantly followed her. Recently there was an argument after he fought with evidence of her with a man who however was her nephew. She got angry in her suspecting husband and took a cricket bat and smashed on her  husband's head. The couple received counseling but they're not planning to live together and have planned divorce.