TRS Supremo K Chandrasekhar Rao has ordered all his party cadres to do coolie work and donate towards the mammoth party meeting which is about to be conducted on April 17.KTR the devoted son of KCR made his first move and worked as an ice cream maker and raised a fun of about 5 Lakhs.
Queue gathered just to buy ice creams from the hands of KTR.He and another party member did this and served ice cream for the customers for one hour. Malkajgiri MP Malla Reddy donated Rs 5 lakh as his contribution to the minister.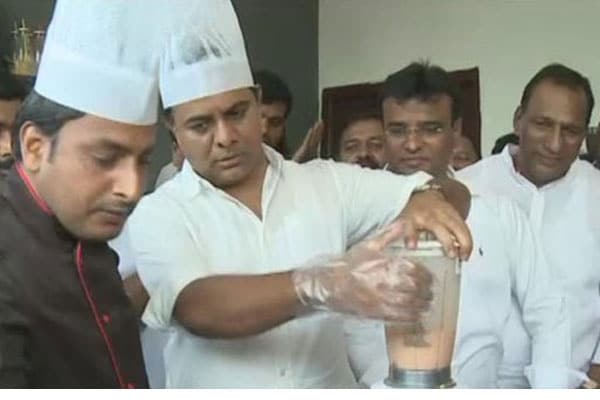 All the money gathered by his party members through coolie work will be used for the meeting to be conducted.KCR took this move to solve the financial crisis caused by demonetization.KTR gathered 5 lakhs as an ice cream maker. Can a normal icecream wala make this in his normal routine????

Indian American Math teacher saved many lives at Florida shooting

According to sources as horrifying images and videos from inside Marjory Stoneman Douglas High School of lifeless bodies lying in pools of blood make rounds, hope is to be found in a few tales from that fateful night. Meanwhile Shanthi Viswanathan known as 'Mrs. V' to her students and her brave act is one such story that numbs the pain, even if a little, caused by the Florida school shooting.