T TDP working president Revanth Reddy who is known for his ultra aggressive ways got huge shock in  Telangana CM KCR's native village. 
Revanth Reddy along with TDP leaders and workers left in a convoy for Chintamadaka in the afternoon. They tried to highlight the farmers suicides in CM KCR's own village and planned to console the family members of Nagamani, a woman farmer who committed suicide nine days ago following crop loss.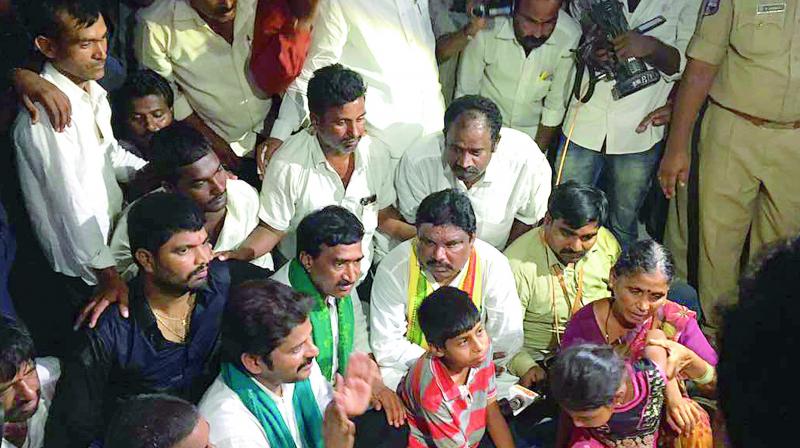 But they got huge shock when police stopped their convoy at Siddipet and told Revanth Reddy that they cannot allow him as it could lead to law and order problem. Revanth decided to reduce his convoy from 9 vehicles to 3 vehicles but after reaching Sitarampuram, police stopped him again and informed that they cannot allow him to go further. 
Revanth turned furious and even as argument was going on, severarl villagers and TRS workers protested against Revanth Reddy's entry. Police tried diffusing the situation by promising to bring the family members of the suicide victim so that he can console them and leave the place. 
Police refused to Revanth Reddy's request to allow him alone saying numerous TRS workers may oppose him resulting in law and order problem. Revanth promised aid from the NTR Trust for them, besides better education for the victim's children after members of Nagamani family reached the entrance of the village. Revanth blasted KCR questioning whether  he was "a foreigner or a terrorist".