As per report from sources it was stated that to the BJP's invitation "into politics or the party", Superstar Rajinikanth has offered no comment. "Whatever I had to say I said, now I have nothing more to say," was the actor's response when he was asked today about union minister Pon Radhakrishnan saying the BJP "welcomes" him.
Sources have stated that he did not say "no" and there is a scramble to read between the lines. At a meeting with his moviegoers earlier this week, the first in nine years, the mega star seemed to open the door to politics when he said he had no political aspirations and there has been speculation for years on whether the actor will take to active politics and his words set off a huge buzz.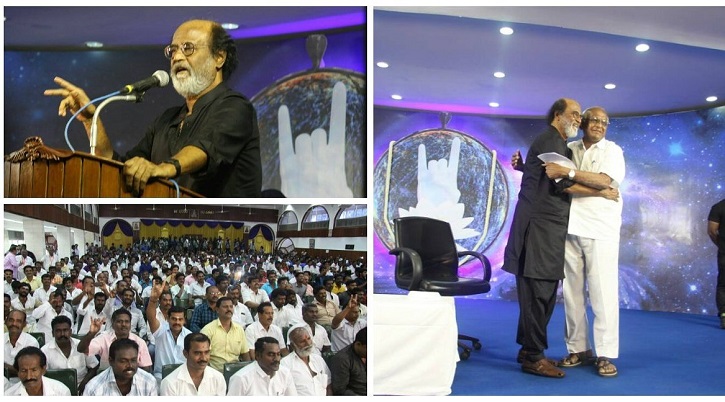 Previously rumors swirled this year that the actor could float a new party backed by the BJP, which is seeking to deepen its footprint in Tamil Nadu ahead of the 2019 national election and sees the opportunity to fill the void left by former chief minister J Jayalalitha amid a bitter power struggle in her party, the ruling AIADMK, after her death in December last year.

At his meeting with fans earlier on Monday, Rajinikanth had also warned them "not to be disappointed if he doesn't join politics," describing as a blunder his decision almost 20 years ago to support a DMK led alliance in the Tamil Nadu assembly elections in 1996. He has since Monday met around three thousand fans who have waited in queues for up to three hours for a photograph.

Budget 2018: IT Slab cut from 30 to 25%!

Central government is all set to cut the income tax slab from 30 to 25 per cent in the upcoming Union Budget. The 30% IT is for those with income more than Rs 10 lakh per annum. This step targets at increasing direct tax base, like how indirect tax net was improved with Goods and Service Tax (GST). It's a statistic that out of 125 crore people, only 3 crores file returns.