PM Modi is known for his powerful decisions and this decision making skills turned him into the most powerful leader not only in the country but across the world. 
PM Modi and BJP promised to get recognition to all freedom fighters and important personalities unlike the Congress party which marginalised all of them except Mahatma Gandhi and Jawahar Lal Nehru and their sons and daughters. 
Modi also promised to unearth the mystery behind Netaji Subhash Cchandra Bose's death by declassifying the secret files. But now it is comingout that Modi government insulted Netaji Subhash Chandra Bose. 
Replying to an RTI query, Ministry of Home Affairs said that  after considering the reports of various commissions, the government has arrived at the conclusion that Netaji Subhash Chandra Bose died in a plane crash on August 18, 1945.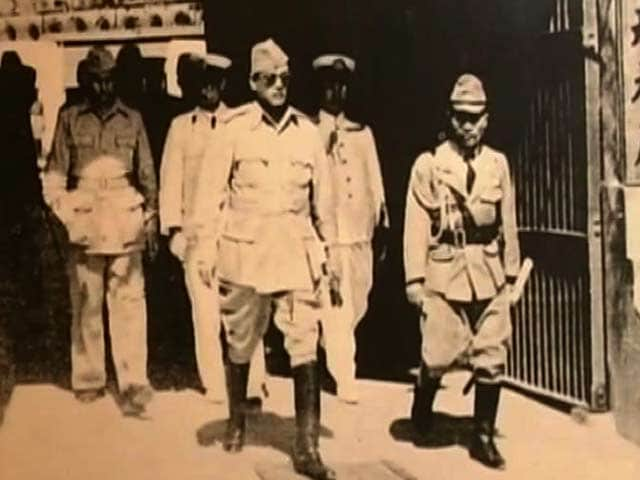 But Bose's family is extremely angry. Chandra Kumar Bose,grand nephew of Netaji who joined BJP said "I am a Bose family member first and then a BJP leader... Our first priority is to solve the Netaji mystery," He demanded an apology from Home Affairs. He said "We demand an SIT be constituted which can study the declassified files and give a conclusive scientific report on what exactly happened to Netaji," 
Sayak Sen,filed an RTI in April asking whethere any information was with the Government on  Gumnamibaba or Bhagwanji who lived incognito in Uttar Pradesh till 1985 and was rumoured to be Netaji Subhash Chandra Bose.
MHA replied Some information about Gumnami Baba and Bhagwanji is available in the Mukherjee Commission report on pg-114-122. This report is available at mha.nic.in. Mukherjee Commission had come to the conclusion that Gumnami Baba/Bhagwanji was not Netaji Subhash Chandra Bose".

Pakistan PM Nawaz Sharif has multiple cases behind him

Islamabad sources have stated that Pakistan's anti-graft watchdog has informed an accountability court here that ousted prime minister Nawaz Sharif and his family's declared assets were nearly Rs 58 million 18 years ago. According to a media report said three corruption cases were filed against 68 year old Sharif and some of his family members on September 8 and ordered the National Accountability Bureau (NAB) for institution of cases against the PML-N leader.