Chickballapur sources have reported that the area Superintendent of Police Karthik Reddy, told that "The procession was on the right hand side of the road while the left side was kept clear for traffic. But an ambulance driver mistakenly went on the right side and joined the procession. People made way but when it wanted to take a turn, there was a tractor in the way. Deve Gowda told his car to move forward and make way, where the delay may have been 30 to 40 seconds."


Meanwhile the police officer also said that the ambulance was not carrying an emergency case but a mother and her new born who had been referred from a hospital in Siddlaghatta to the Chikballapur Government Hospital.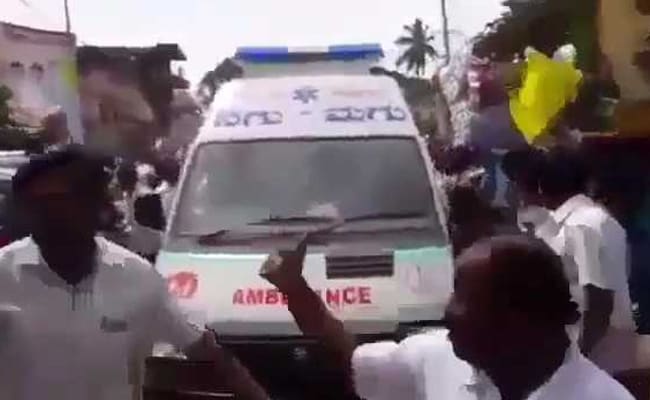 Mr. Gowda was garlanding a statue of the Kempe Gowda, considered the founder of Bengaluru, and the crowd at the event had still not dispersed when an ambulance carrying a mother and child arrived at the scene. The incident is not fortunate and the state government should take proper steps to avoid such type of incidents in mere future.

CM KCR assured Hyderabad infrastructure doesn't crumble reservation policy

According to sources Telangana CM K. Chandrasekhar Rao had currently urged Prime Minister Narendra Modi and the Centre should permit states to have their own reservation policy based on their specific requirements. Meanwhile the TRS Chief said he wants centre to help states like Telangana which is growing faster and which will ultimately become the wealth of the country.