Sources from Karnataka have made a statement that Karnataka former Chief Minister and Janata Dal leader Kumaraswamy wife Radhika Kumaraswamy resumed her film career almost after a decade. Earlier she had acted in many movies and after marrying him she did not act in any movies.
She is playing a key role in the yet to be named film directed by Ravichandra who is also playing lead role in the Kannada film. Radhika married the political leader during his stint as film distributor and producer.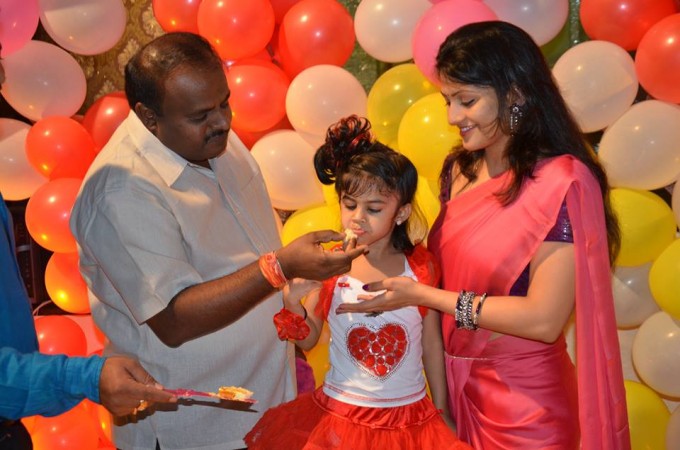 The couple had one daughter. Sources said they were separated recently. Radhika was one of the beautiful actresses in the Kannada film industry in the early 2000 year. She bid adieu to acting after getting married. Previously she had attracted many by her acting style and her beauty was the main attraction in many movies. Currently she had decided to act again as she feels she can capture the market again as she still stays good looking and beautiful.