Andhra Pradesh sources have stated that Anish Dundoo, is an alumnus of the prestigious Doon School in Dehradun, where children of Central Ministers and other VVIPs study. He pursued Bachelor's degree in aerospace, aeronautical and astronautical engineering from University of Cincinnati, US. He worked with NASA for a year before moving to Hyderabad in 2012 to start his own businesses. 
According to investigating officials statement Anish is currently into Bitcoin trading and other ventures, and that he had been purchasing drugs on the Darknet by paying through Bitcoins. Meanwhile an investigating officer said that 'Highly qualified people like Anish indulging in narcotics peddling are a big shame'.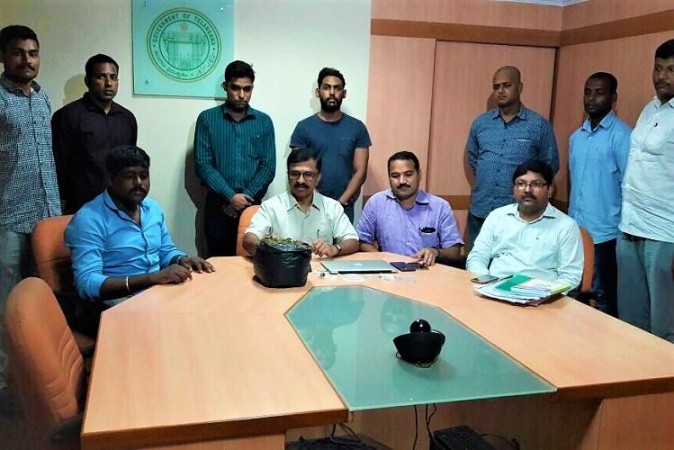 Sources have stated that based on the cell phone data records of the 10 narcotic peddlers arrested in the past few weeks, the Special Task Force (STF) arrested Anish. During the arrest, sleuths seized 16 LSD blots and 1.2 kilo cannabis from his office in Secunderabad.


Jagan & Pawan challenged moving a no-confidence motion against NDA government

According to sources the Central Ministry for Home has called for a meeting with chief secretary of Andhra Pradesh on 23rd February to discuss on reorganization act implementations, Vishakhapatnam railway zone, budged deficit, steel plant in Kadapa, Dugarajapatnam port and bifurcation of schedule IX and X institutions. Meanwhile the ministry also invited state principal secretary of finance and other officials to attend this meeting with a comprehensive report in this regard.