Mumbai sources have stated that NDA's presidential nominee Ram Nath Kovind, who was in Mumbai today to interact with MPs and state legislators, spoke to Shiv Sena chief Uddhav Thackeray over phone and thanked him for supporting his candidature. Sources have stated that a visit to Mr. Thackeray's residence 'Matoshree' in suburban Bandra was not in Mr Kovind's itinerary which had raised eyebrows. 
However, he made a phone call to Mr Thackeray and thanked him for supporting his candidature for the July 17 presidential election, Shiv Sena sources said and moreover Mr. Kovind held a meeting with elected representatives of the BJP, the Shiv Sena and other NDA allies at the Garware Club in south Mumbai.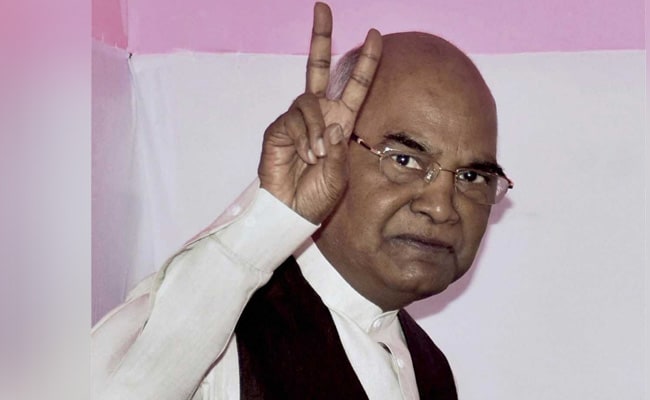 Earlier Pranab Mukherjee and Pratibha Patil, as presidential candidates of the UPA, had visited the then Shiv Sena chief Bal Thackeray at 'Matoshree' as the party had broken ranks with the NDA in the past two elections for the highest constitutional office. Currently Mr. Thackeray had announced his party's support for Mr Kovind after a meeting of Shiv Sena leaders here last month.


Jagan & Pawan challenged moving a no-confidence motion against NDA government

According to sources the Central Ministry for Home has called for a meeting with chief secretary of Andhra Pradesh on 23rd February to discuss on reorganization act implementations, Vishakhapatnam railway zone, budged deficit, steel plant in Kadapa, Dugarajapatnam port and bifurcation of schedule IX and X institutions. Meanwhile the ministry also invited state principal secretary of finance and other officials to attend this meeting with a comprehensive report in this regard.