Sources from New Delhi have stated that two jewelers from Mathura travelling to Chandni Chowk were robbed of 17kgs of silver worth Rs 40 lakhs near the Noida Delhi border on Friday night. Police said that the accused, posing as cops, stopped the victim's vehicle and barged into it on the pretext of checking it.
Meanwhile Saurabh Khandelwal told cops that he was travelling to Delhi with another jeweler Mukesh and his employee Ravi to deliver the silver to a businessman in Chandni Chowk. Sources have stated that when they reached a check post near the Noida-Delhi border, three men wearing police uniform signaled them to stop and asked them to step out of their vehicle for a check.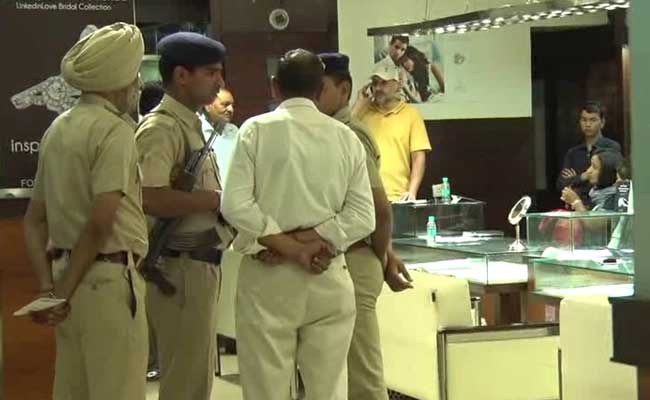 Khandelwal said that he managed to inform the police with the help of a passerby and register a complaint. "The role of someone known to the victim or their customer is being looked into," said a senior police officer. Police said that they have recovered the CCTV footage from the area and efforts are being made to identify the men.


Jagan & Pawan challenged moving a no-confidence motion against NDA government

According to sources the Central Ministry for Home has called for a meeting with chief secretary of Andhra Pradesh on 23rd February to discuss on reorganization act implementations, Vishakhapatnam railway zone, budged deficit, steel plant in Kadapa, Dugarajapatnam port and bifurcation of schedule IX and X institutions. Meanwhile the ministry also invited state principal secretary of finance and other officials to attend this meeting with a comprehensive report in this regard.