The Congress' Kabil Sibal raised this issue about two different sized 5oo rupee notes.He called it as the biggest scam of BJP.
Trinamool Congress and the Janata Dal (United), created a ruckus over the printing 500 and 2000-rupee notes in two different sizes, calling it the "biggest scam of this century".Congress members started Slogan-shouting against BJP.Finance minister Arun Jaitley pinpointed the opposition party has been raising "frivolous" issues without giving prior  notices to stall Zero Hour proceedings.
JD(U)'s Sharad Yadav,  who actually sided with the opposition and showed in hand  the two enlarged copies of differently sized 500 rupee notes. Yadav said it is a shame and no country other than India in the world has different sized currency notes. "One is big, the other one is small," he said.Jaitely  the finance and defense minister said the size issue cannot be taken up directly as it is and the members have to give separate notice.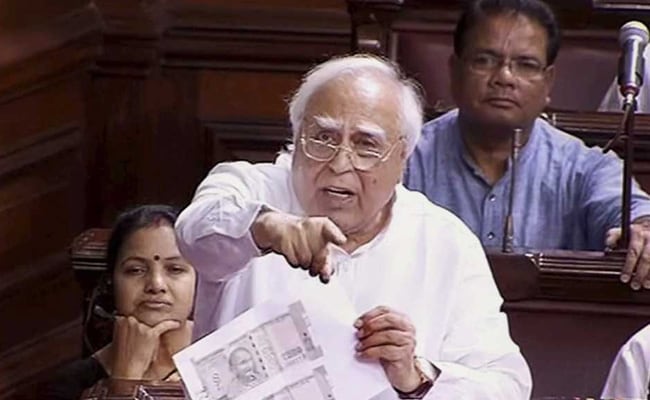 Pramod Tiwari (Cong) said notice has been given prior, to which Kurien said the chairman will examine them.