Always remember, when you mess with Virat Kohli, you always get the same like a Boomerang! On the field, you bash him, he will thrash you with boundaries. And when you mock him on the Social media, Millions of fans will bash you out. An Australian Journalist has now faced it as he tried to troll the Indian Captain and he got trolled back in return.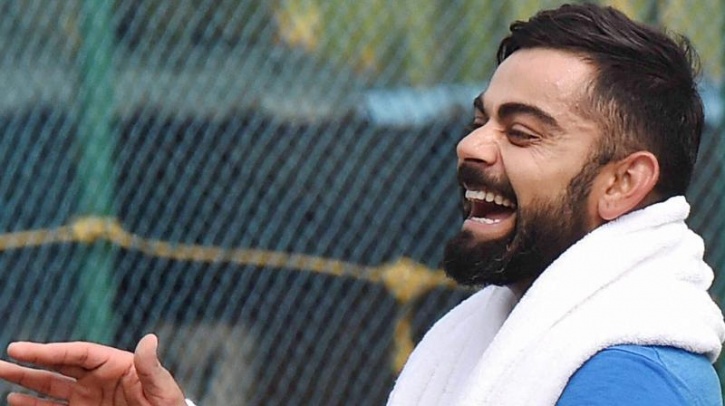 This is what he tweeted,
When you walk out to bat and see Amir has the ball pic.twitter.com/wnjoTHqVey

— Bennis Stokes (@DennisCricket_) September 25, 2017
This is what he got back in return,
That's pakistan's reaction eachtime when they face India in Worldcups😛11-0

— Kaptaan Kohli (@siedry_) September 25, 2017
Its seems autralian media lost their faith ON Aussies bowlers.. Ha HA HA HA @cricketaakash @virendersehwag @vikrantgupta73 @imVkohli

— VISHAL GUPTA (@SGVISHALG07) September 27, 2017
And when Australians see dis man coming to bat and they don't know which ball to bowl. Poor ausies.

— Vivek Tanna (@vivektanna2) September 25, 2017
Wish Amir had balls too along with ball🤣

— Rishika (@aadiivaasii) September 25, 2017
This is a common practice just to get new followers and traction because they know that Indians are very much active on social sites. 😏

— Kunal Chaudhari (@_iNDiaNTtiGEr_) September 27, 2017

Investors & big industrialists only proved UP is not poor

According to sources UP Chief Minister Yogi Adityanath said the perception about UP was so poor that no financial institution was willing to give us loans. Whenever they called them up or our officers went to them, they wouldn't even speak to them. Even CM tried calling up a few banks himself and felt bad and further realized how bad their image was outside.