Bengaluru sources have stated that jailed AIADMK leader VK Sasikala has been granted a 5-day parole and is likely to visit Chennai on Friday to meet her husband who underwent surgery on Thursday. Meanwhile the former AIADMK general secretary had applied for a 15 day parole on Monday saying she wished to be with her husband after his surgery. Furthermore after examining her application, Parappana Agrahara Prison Superintendent PS Ramesh granted a parole for five days instead.
Accordingly Sasikala will visit her ailing husband M. Natarajan, who had been suffering from critical kidney and liver failures. He had been on the organ transplant waiting list since April and had multiple organ transplants after a donor became available.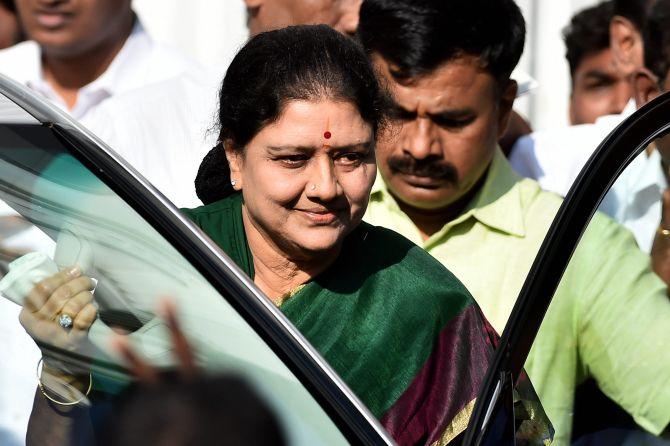 Moreover the 60 year old Sasikala's husband M Natarajan had been admitted to the intensive care unit of Chennai's Gleneagles Global Hospital. Previously Sasikala has been in jail in Bengaluru since February after the Supreme Court upheld her conviction by a special court in a disproportionate assets case.


PNB's 10,000 credit or debit card holders affected by a data breach by fugitive luxury jewelers

According to report, security experts believe that the sensitive details of customers of the state-run bank were offered for sale through a website for at least three months. Meanwhile the Hong Kong-based English language news reported that the bank was tipped off on Wednesday night about the data breach by CloudSek Information Security, a company registered in Singapore that also has its office in Bengaluru.