Amethi sources have stated that BJP chief Amit Shah and union minister Smriti Irani will visit the Congress bastion Amethi, three days after Congress Vice President Rahul Gandhi went there. While Ms Irani reached Amethi, Mr. Shah will arrive today the district administration said in a statement. Both are likely to announce a number of schemes at Amethi, which also happens to be Rahul Gandhi's parliamentary constituency.
Meanwhile the sources also said Uttar Pradesh Chief Minister Yogi Adityanath will meet the two BJP leaders as they launch schemes and projects in Amethi, some 138 kilometres from state capital Lucknow. According to sources Ms Irani is likely to attend the launch of a radio station at Gauriganj, a project for cleaning the Gomti river near Pipri village, and will inaugurate a tuberculosis unit at the district hospital and a primary health centre at Odari Tiloi.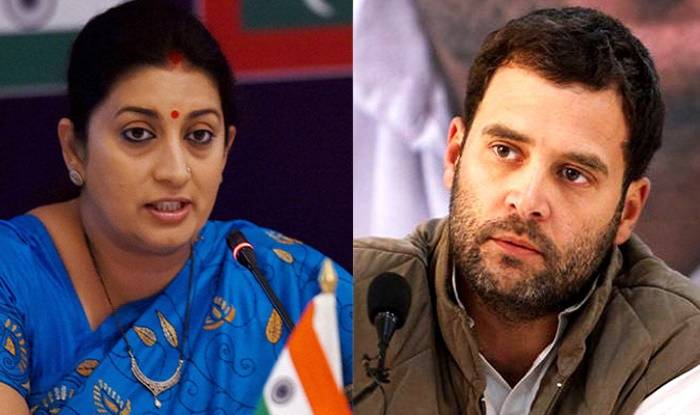 Earlier Rahul Gandhi had said that during a talk with farmers and Congress supporters in the district, the Congress leader had targeted Prime Minister Narendra Modi over employment, asking him to create job opportunities instead of "wasting time". He said "Prime Minister Narendra Modi needs to stop wasting time of the countrymen and start giving employment to the youth as promised".