India lost the second T20 to Australia on a miserable note and fans who are unable to digest the loss pelted stones at Australian Team bus as they returned back to their hotel. Aaron Finch tweeted the photo of the team bus window.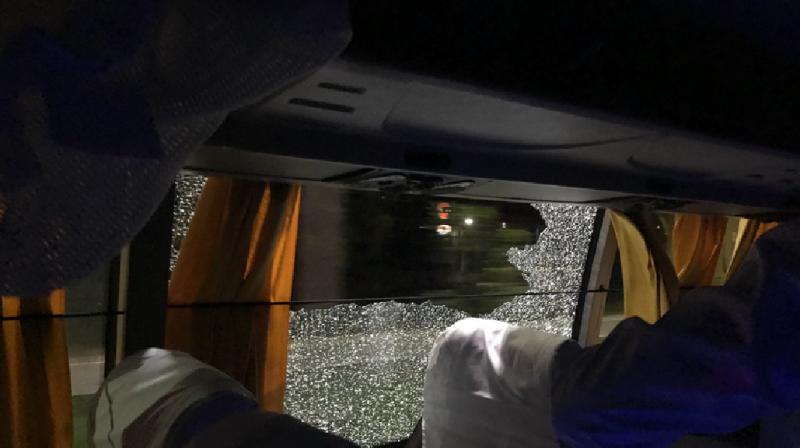 This is the second incident for Australia team as it happens within two months. Earlier it happened in Chittagong, Bangladesh this September. Australia's Official Cricketing website said no one was hurt due to this, but the window which was broken by the rock is believed to be roughly the size of a Cricket ball.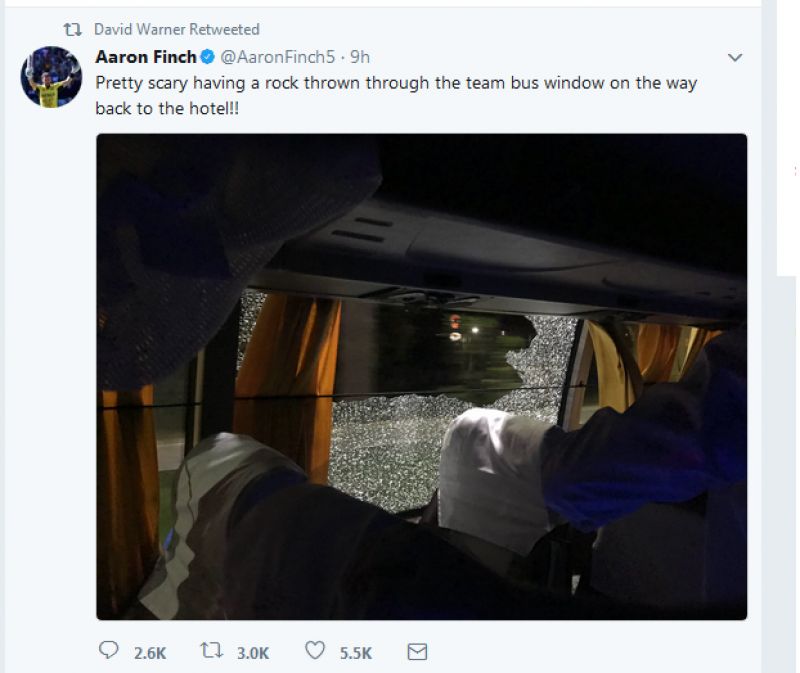 Australia's stand-in captain David Warner retweeted the same tweet. A spokesperson from Australia said we are happy with levels of security provided. Harsha Bhogle said that the idiot who threw the stone is hiding among the Aussies team itself!
Pretty scary having a rock thrown through the team bus window on the way back to the hotel!! pic.twitter.com/LBBrksaDXI

— Aaron Finch (@AaronFinch5) October 10, 2017
I saw so many simple, happy faces in Guwahati. Guess the idiot who threw the stone on the Aussie team bus was hiding among them. Not done.

— Harsha Bhogle (@bhogleharsha) October 11, 2017