Sources have stated that the masses of this state know full well how the Congress Party then in power both at the Centre and in the State had hatched political conspiracies to foist cases and troubled and tormented me for the last seven years. The TDP has marshaled men and the media under its command to literally wage a war on him. Even now, they are bringing pressure on the investigating agencies and are intent on curbing and curtailing the right of the Leader of the Opposition to meet the common people.
According to sources farmers, women, youth and senior citizens are joining the yatra in unbelievably huge numbers. They are pouring out their woes to me all along the way. People from the Valmiki Boya community met me and lamented that they have long been demanding inclusion in the ST category.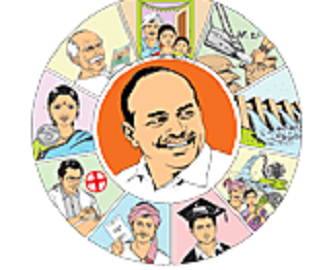 Meanwhile the public meeting at Proddatur in the evening was historic. The turnout was unbelievably large. On Saturday, he had walked 13 km and rested on the outskirts of Proddatur town for the night.