According to sources at the GES Donald Trump had given a powerful speech on November 28,2017 ad she said that Indian economy can grow by over USD 150 billion in the next three years if it was able to close the labor force gender gap by half. Meanwhile Ivanka showered lavish praise on Prime Minister Narendra Modi who is "doing to build India as a thriving economy a beacon of democracy and a symbol of hope to the world".
Ivanka said "Here in India, she wants to applaud Prime Minister Narendra Modi for his firm belief that 'the progress of humanity is incomplete without the empowerment of women". She said India is one of the fastest growing economies in the world and has a true friend in the White House and moreover this summit is a symbol of growing economic and security cooperation between India and the US".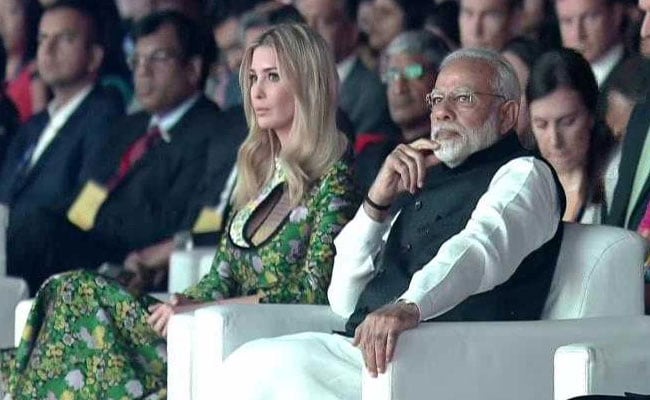 Ivanka said, "For the first time ever, women make up 50% of the people selected for this summit. Today, more than 11 million women in the US own businesses." Moreover talking about Hyderabad, Ivanka said, "Hyderabad is quickly emerging as the innovation hub of India."


Who will win Russian Presidential Election?

According to sources from Moscow seven candidates are lined up against Vladimir Putin in a Russian presidential election in March that he is all, but guaranteed to win, extending his Kremlin term to 2024 with a fourth term in office. Meanwhile his competitors include a former reality TV star and a director of a fruit farm, but Putin's primary political opponent Alexei Navalny, will be absent from the ballot.