As we reported earlier, Vishal's nomination has been rejected as two of those who proposed his name declared that their signature was forged. As per the rules, every candidate who wants to be nominated should get at least 10 voters signature from that constituency.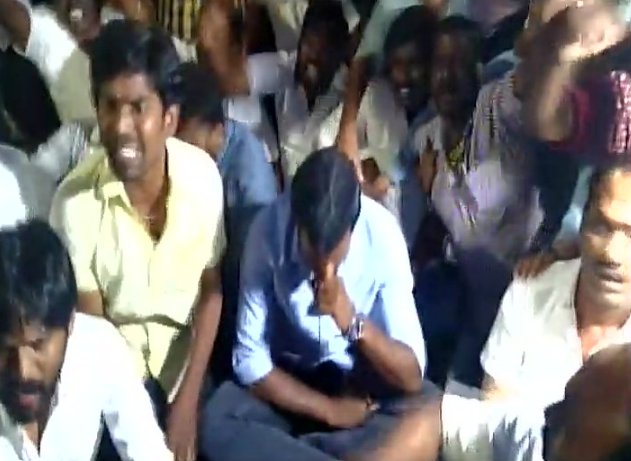 As two of them were forged, Vishal's nominations were rejected. As the returning officer rejected his nomination, Vishal and his supporters staged a dharna on Tiruvottiyur High Road in RK Nagar. Vishal said to the media that he has video proof that the two people were threatened by other political parties.
It remains to be seen what his next move will be. As of now, he has been taken away from the protests. Earlier, APHERALD reported that RK Nagar had lots of Telugu population and that was expected to be in favor of Vishal. But now as Vishal cannot contest, the contest is going to be between DMK, ADMK and TTV Dinakaran.

Who will win Russian Presidential Election?

According to sources from Moscow seven candidates are lined up against Vladimir Putin in a Russian presidential election in March that he is all, but guaranteed to win, extending his Kremlin term to 2024 with a fourth term in office. Meanwhile his competitors include a former reality TV star and a director of a fruit farm, but Putin's primary political opponent Alexei Navalny, will be absent from the ballot.