According to sources Soniya Gandhi has interacted with the senior MPs of TDP. Sonia personally interacted with Kesineni Nani, Ram Mohan Naidu, Thota Narasimham to know the issues of AP and the things happening in AP. Meanwhile Kesineni Nani, Ram Mohan Naidu has explained the things in detail to Sonia and about the AP Bandh happening today in the state.
Meanwhile the protests from Andhra Pradesh TDP MPs in the Lok Sabha continued on the fourth day, today, as well. Raising 'Save Andhra Pradesh, Save Democracy' slogans, MPs continue to protest as the Question & Answer session is in progress.
Further according to sources as soon as the Lok Sabha session started this morning, AP TDP MPs surrounded the Speaker's podium and started raising slogans. Accordingly they demanded for the fulfillment of all the promises made to AP during the state bifurcation. Moreover the MPs continue to raise slogans after they were sent to sit in their allotted positions.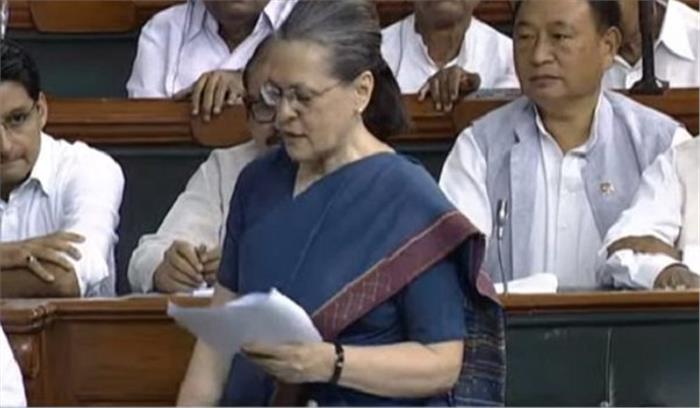 IFF kick-started in Chennai

Accordingly the 16th edition of the Chennai International Film Festival was kicked off in the city on Thursday with an inaugural function held at Kalaivanar Arangam. Reports added the festival will continue for a week until December 20. It is spearheaded by Indo Cine Appreciation Foundation (ICAF), CIFF is an annual event that showcases some of the best National and International films and draws a huge crowd of cinephiles, both young and old from across the state.