A Mumbai based youngster was arrested on charges of opening and operating a fake account in the name of Sara Tendulkar, daughter of master blaster Sachin Tendulkar. One of the legends of Indian cricket, Sachin Tendulkar's daughter Sara Tendulkar studies in London University. 
However recently she was shocked to see a fake account operating in her name in Twitter. On her complaint to Sachin Tendulkar, he had immediately registered a case with Mumbai police. Upon investigations made by the Mumbai cyber crime department, it was found that the fake id of Sara Tendulkar was maintained by a Mumbai Youngster named Nithiin shishkot.
It was also observed that he had been using Sara Tendulkar fake account to post derogatory tweets on Congress leader Sharda Pawar. Ultimately, Nithiin was arrested by the police department at Andheri area of Mumbai and also seized his laptops and mobile phones. Cases have been filed on him on charges of fraud, forgery, impersonation and defamation.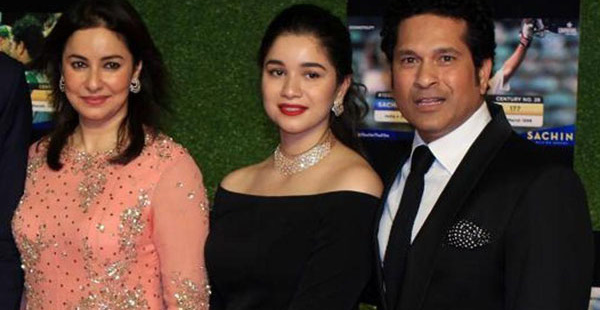 RGV says as per tweet 49% of votes polled for Pawan and 51% for Porn

According to sources controversies and RGV's tweets always go hand in hand and when it comes to tweeting about Pawan Kalyan, the filmmaker goes to extreme levels in choosing the words to either praise or contradict him. Presently RGV discernibly crossed his limits and associated his fondness for porn with Pawan Kalyan which did not go well with the fans of Pawan Kalyan.