According to sources 'Me Too' campaign has brought horrific details of women being harassed across the world, shocking the world to its very core however, without surprising anyone. Meanwhile as accounts of women being groped, raped, tortured, harassed and bullied inundated the social media, more and more found the strength to voice their own stories.
The Daily Mail reported that Sabica Khan from Pakistan is one such woman, who rocked the Muslim world with her accounts of being sexually violated while in the holy city of Mecca. Moreover according to sources Muslim women from all across the world shared their own experiences of being assaulted and harassed ironically, during Hajj- the most auspicious pilgrimage for Muslims.
Further as per report most women complained about being harassed while performing 'tawaf,' a ritual central to Hajj wherein devotees circle around the sacred Kabaah inside the Al-Masjid AL-Haram Mosque. Usually Hajj is compulsory at least once for all Muslims who are physically capable and for many it commemorates the most landmark moment of their lives. To have that tainted by something as animalist as sexual predication is beyond understanding.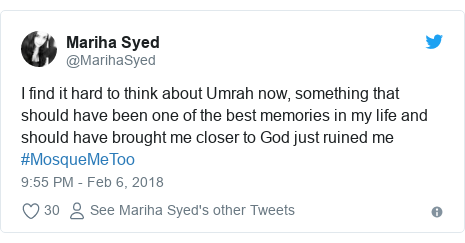 Mohammed Bagheri said Iran will 'never bow the demands of the US'

According to sources the Chief of General Staff for the Iranian Armed Forces, Maj. Gen. Mohammed Bagheri, addressed a conference of military leaders from more than 35 countries yesterday as he made the stern remarks. Meanwhile in a pointed message aimed at the US he claimed Washington was too involved in the affairs of the Middle East.