According to sources 'Me Too' campaign has brought horrific details of women being harassed across the world, shocking the world to its very core however, without surprising anyone. Meanwhile as accounts of women being groped, raped, tortured, harassed and bullied inundated the social media, more and more found the strength to voice their own stories.
The Daily Mail reported that Sabica Khan from Pakistan is one such woman, who rocked the Muslim world with her accounts of being sexually violated while in the holy city of Mecca. Moreover according to sources Muslim women from all across the world shared their own experiences of being assaulted and harassed ironically, during Hajj- the most auspicious pilgrimage for Muslims.
Further as per report most women complained about being harassed while performing 'tawaf,' a ritual central to Hajj wherein devotees circle around the sacred Kabaah inside the Al-Masjid AL-Haram Mosque. Usually Hajj is compulsory at least once for all Muslims who are physically capable and for many it commemorates the most landmark moment of their lives. To have that tainted by something as animalist as sexual predication is beyond understanding.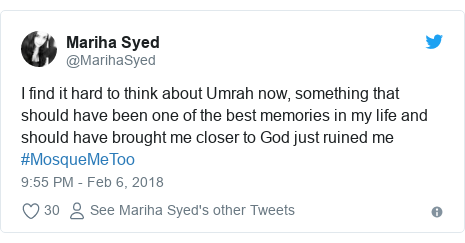 Saudi Arabia auctions real estates of billionaire Maan al-Sanea

Riyadh sources stated that Saudi Arabia will auction real estate owned by indebted billionaire Maan al-Sanea and his company starting next month to help repay billions of riyals due to creditors. Meanwhile sources familiar with the matter told Reuters, Sanea ranked by Forbes in 2007 as one of the world's