Presently Ola and Uber ride hailing cab companies' rivalry to go one notch higher as Ola is set to raise another massive round of funding to the tune of $1 billion from Temasek, the Singapore based sovereign wealth fund and there are possibly other investors as well. Meanwhile these investments will be partly through secondary sale of shares plus other direct routes.
According to sources in Ola's 8 year existence, this is the first such liquidity-raising instance and the company's valuation may be pegged around $6-7 billion. Meanwhile Uber's top management, led by CEO Dara Khosrowshahi has clearly stated that they are in India for the long haul and see value in the market and will continue to operate in India.
Sources have added that globally too, Uber is trying to cut its losses in the Asian region by selling its South-East Asia business to Soft Bank owned Grab, while at the same time Ola has moved overseas and is challenging Uber in Australia, offering a much better deal to the drivers there (7.5% commission as opposed 20% charged by Uber). Accordingly auto rides offered by Ola and pooled rides by both and these have grown rapidly over the past few quarters for both Ola and Uber.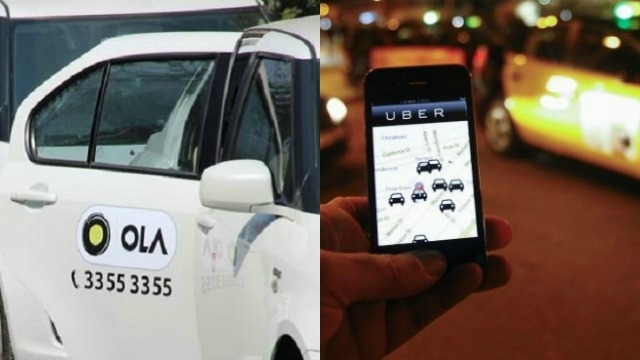 Southern states join hands against Modi!!

Despite heavy troubles given to people with demonetization, to the traders and businessmen with the implementation of GST, and the constant failures and non implementation of promised and proposed government schemes leading to a drastic economic downfall, the Modi lead government has been in the rule yet. However, the situation has now deteriorated further. The Modi lead BJP had won the 2014 Lok Sabha elections, winning by a majority of 282 seats, and coming to rule.