Los Angeles sources reported that Jimmy Kimmel has tagged US President Donald Trump as the "lowest rated President in history" after the latter took a swipe at the low ratings of the 90th Academy Awards, hosted by the comedian. Meanwhile the ABC telecast of the show for American audiences attracted the fewest viewers from the time such records have been maintained.
Moreover according to data released by Nielsen, a record low 26.5 million people watched its telecast, a nearly 20% drop from last year. Meanwhile Trump took a jibe at this by tweeting "Lowest rated Oscars in History. Problem is, we don't have Stars anymore except your President" To this, Kimmel posted "Thanks, lowest rated President in History." Moreover the Oscars ceremony saw host Jimmy Kimmel cracking a joke about Trump as he addressed "Get Out" director Jordan Peele.
Kimmel quipped at the gala, where several celebrities took a stand for immigrants and 'Dreamers' amid the ongoing immigration debate over a program that protects hundreds of thousands of young immigrants from deportation that None other than President Trump called 'Get Out' the best three-fourth of a movie he had seen this year".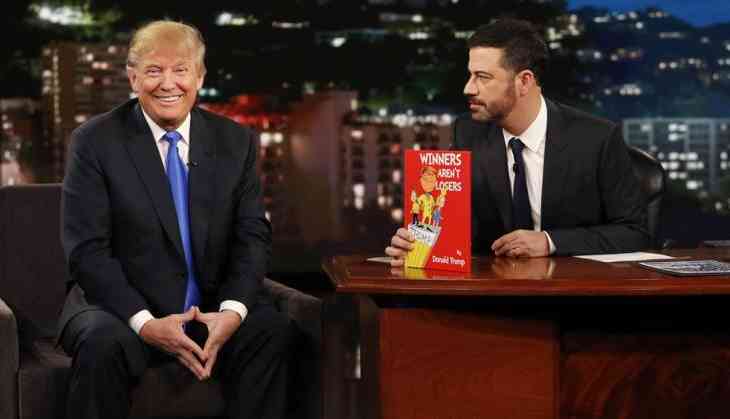 Hyderabad Police booked 12 Websites for publishing defamatory article

Hyderabad sources made a statement that after taking swift action on websites that posted news of a rumored affair between film actor Prabhas and Y.S. Sharmila, sister of YSRCP chief Y.S Jaganmohan Reddy, the Hyderabad Police sent notices to 12 websites which have published such defamatory articles and videos.