Bengaluru sources reported that Twenty days after KT Naveen Kumar was picked up by the Special Investigation Team probing the Gauri Lankesh murder case, he has now been arrested and booked for murder. Naveen Kumar, the founder member of Hindu Yuve Sena, a fringe Hindu outfit, was taken to custody on February 18 by the Special Investigative Team in Bengaluru's Upparpet while he was allegedly trying to sell an illegal country made 32 caliber revolver and 15 live bullets.
According to sources Naveen Kumar was produced before the 3rd ACMM court on Friday. Moreover the SIT submitted a sealed file to the judge containing crucial information obtained during the course of the investigation. Presently Naveen Kumar has been remanded to five day police custody and moreover the court has decided to hear the SIT's plea to conduct lie-detector test on Naveen Kumar on March 15.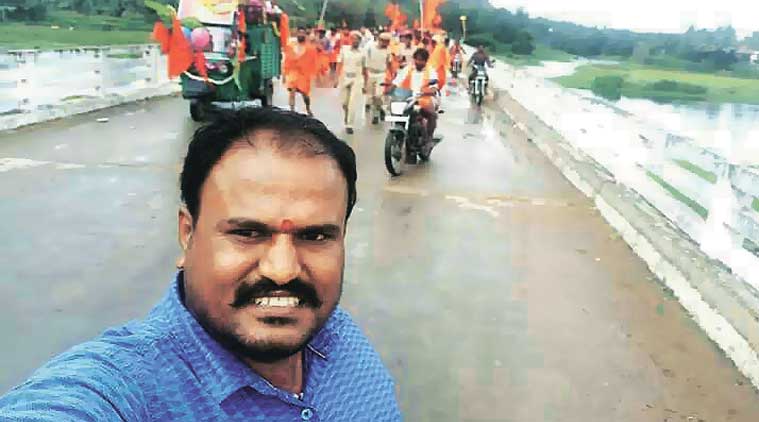 Accordingly accused Naveen Kumar had objected to undergoing this test when he was in the custody of the SIT. Hence, the investigative officers petitioned the court. Moreover shockingly Naveen was believed to be a part of a four member team hired to kill Gauri. Earlier on February 24, officers of the Organized Crime Wing of the Central Crime Branch (CCB), Bengaluru police had first arrested KT Naveen Kumar and he was booked under the Arms Act.


RSS & BJP believe in totalitarianism: Owaisi

Hyderabad sources added that MIM president Asaduddin Owaisi reacted to RSS Mohan Bhagwat's demand for a law to build a grand Ram temple at Ayodhya. Meanwhile the Hyderabad MP said that Bhagwat's statement was a clear example of a nation converted into totalitarianism. Owaisi told reporters here "The RSS and BJP believe in totalitarianism and they do not believe in pluralism or in rule of law".