Washington sources stated that US President Donald Trump has tumbled down more than 200 places in the world's billionaire rankings after losing around USD 400 million in his net worth from last year. Meanwhile the business tycoon, with 3.1 billion is now ranked 766th in 2018, down from a 544th ranking in 2017.
Furthermore Forbes, the American magazine which compiles a list of the world's richest people annually, attributed his decline to "a tough New York real estate market, particularly for retail locations; a costly lawsuit and an expensive presidential campaign." According to sources Trump also lost out around a billion dollars in net worth in 2017.
Moreover according to Daily News, Trump Tower, the President's New York home, lost an estimated USD 41 million in value in 2017. Presently another property on 57th St is losing a longtime tenant in Nike. Further Trump also shelled out USD 25 million in settling lawsuits that alleged his Trump University real estate courses defrauded students. Accordingly the billionaires list features Amazon chief Jeff Bezos at the numero-uno spot, with his combined wealth totaling to a mind-boggling USD 112 billion. At the second place is former world's richest man and Microsoft founder Bill Gates, with his wealth at USD 90 billion.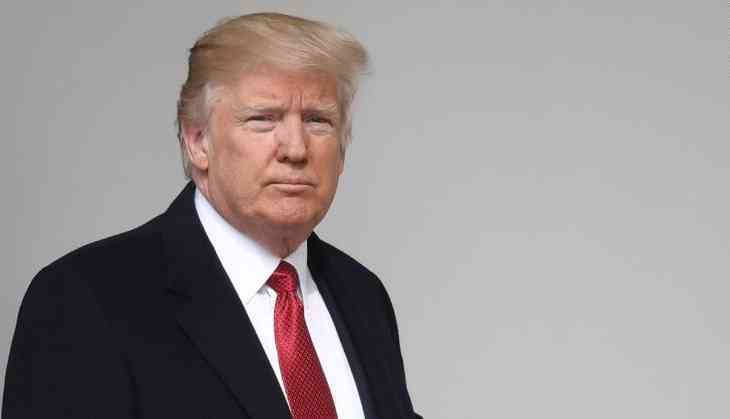 CM Chandrababu Naidu unveiled NTR statue

Accordingly Andhra Pradesh Chief Minister N Chandrababu Naidu on Friday unveiled a 36 feet tall statue of Telugu Desam Party (TDP) founder and actor turned politician N T Rama Rao at Sattenpalli in Guntur district. Reportedly the bronze statue has been erected on a 40 foot platform at NTR Sagar in the middle of the pond and the state government has plans to develop the region into a mini Tank Bund like the Hussainsagar in Hyderabad.