Tallahassee sources reported that recently Florida lawmakers have approved a bill that would end most child marriages. According to sources the House voted 109-1 for the bill, which would prohibit anyone under the age of 17 from getting married. Meanwhile according to sources the measure emerged after a compromise with the Senate, which originally voted to ban marriages of anyone under 18.
Accordingly the bill says anyone marrying a 17 year old can't be more than two years older, and minors need parental consent. Presently according to the 16 and 17 year old can marry with the consent of both sets of parents. If a pregnancy is involved, there's no minimum age for marriage if a judge approves.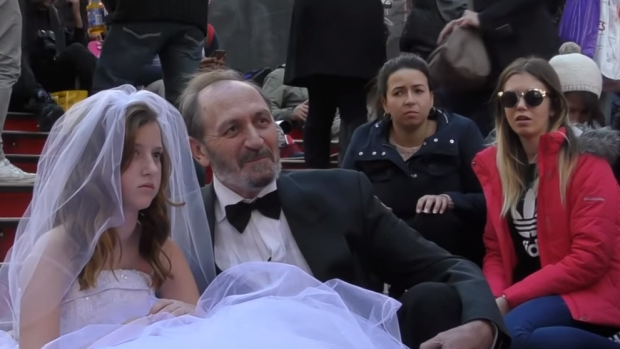 Moreover the Republican Rep George Moraitis voted no. He said last month during a committee meeting that it's "very reasonable" to allow 16 and 17 year olds to marry with parental consent, regardless of whether the girl is pregnant.

CM Chandrababu Naidu unveiled NTR statue

Accordingly Andhra Pradesh Chief Minister N Chandrababu Naidu on Friday unveiled a 36 feet tall statue of Telugu Desam Party (TDP) founder and actor turned politician N T Rama Rao at Sattenpalli in Guntur district. Reportedly the bronze statue has been erected on a 40 foot platform at NTR Sagar in the middle of the pond and the state government has plans to develop the region into a mini Tank Bund like the Hussainsagar in Hyderabad.