Tallahassee sources reported that recently Florida lawmakers have approved a bill that would end most child marriages. According to sources the House voted 109-1 for the bill, which would prohibit anyone under the age of 17 from getting married. Meanwhile according to sources the measure emerged after a compromise with the Senate, which originally voted to ban marriages of anyone under 18.
Accordingly the bill says anyone marrying a 17 year old can't be more than two years older, and minors need parental consent. Presently according to the 16 and 17 year old can marry with the consent of both sets of parents. If a pregnancy is involved, there's no minimum age for marriage if a judge approves.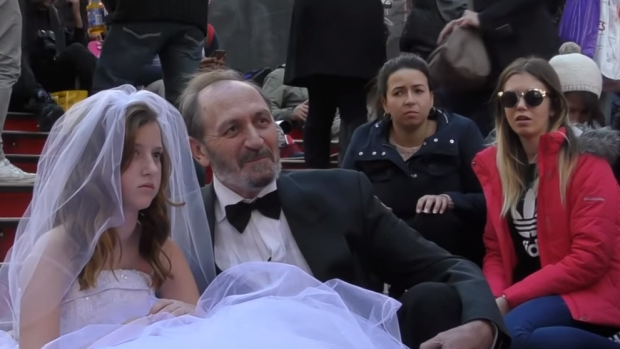 Moreover the Republican Rep George Moraitis voted no. He said last month during a committee meeting that it's "very reasonable" to allow 16 and 17 year olds to marry with parental consent, regardless of whether the girl is pregnant.

Why Swami Paripoornanandha joined BJP?

New Delhi sources made a statement that Sree Peetham mutt head Swami Paripoornanandha yesterday joined the Bharatiya Janata Party (BJP) in presence of party national president Amit Shah, where BJP national general secretary Ram Madhav accompanied Swami in the meeting. When speaking to media after his joining in the national party, the seer said he was happy to have joined in the BJP.