Andhra Pradesh sources reported that even during pulling out his MPs from Modi's cabinet, Naidu was very reasonable, soft. However, Naidu lost his cool after BJP's false propaganda against TDP regarding the investments to AP. Meanwhile in a scathing attack, Naidu has come down heavily on BJP for its fake claims. Sharply reacting to BJP's claim that the setting up of Kia Motors manufacturing unit in AP is their victory, Chandrababu took offence of this.
Chandrababu Naidu remarked that "AP has suffered a lot due to bifurcation that was imposed upon. Why AP is not allotted with Police Academy and CCMB? Is AP not part of India. Instead of helping out AP which lost a lot due to division, it is very sad that the Centre is escaping with just words without any actions".
Chandrababu Naidu severely attacked BJP that "All the political parties across the country are in favor of the Special Category Status for AP. YSRCP is playing its double standards. Moreover after stating that the party has huge faith on Narendra Modi and although the Centre has denied us the cooperation, AP hasn't step back despite being difficult. Though RBI didn't agree, we went ahead and waived farm loans as per our promise".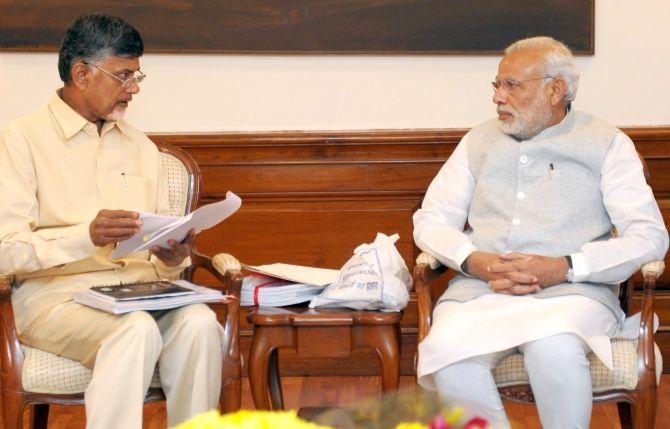 Jaipur Princess filed for Divorce

Rajasthan sources stated that the daughter of erstwhile Maharaja of Jaipur, Sawai Bhawani Singh, and BJP MLA from Sawai Madhopur, Diya Kumari filed for divorce from her husband Narendra Singh. As per report the couple had been living separately for a few months, following which both of them decided to approach the court for divorce under mutual separation under Section 13B of the Hindu Marriage Act.