As per report the impatient and power-hungry Jagan Mohan Reddy, who never minces words when it comes to personal, verbal attack on Chandrababu Naidu, has hit an all-time low. Meanwhile this time, Jagan had openly on camera indicated that Chandrababu Naidu should rather "commit suicide" and "leave" so that AP will be "free" of Saturn (Shani).
Meanwhile the exact words of Jagan go like this. Jagan said on camera "Be it a cycle rally or all-party meet, Chandrababu is once again trying to cheat people. Instead of cheating people, he should hang his head in shame". He added, "With this press conference, on behalf of people, he is telling him, it is better to jump into well and go rather than cheating people and at least, the State will be free of Shani (Chandrababu)."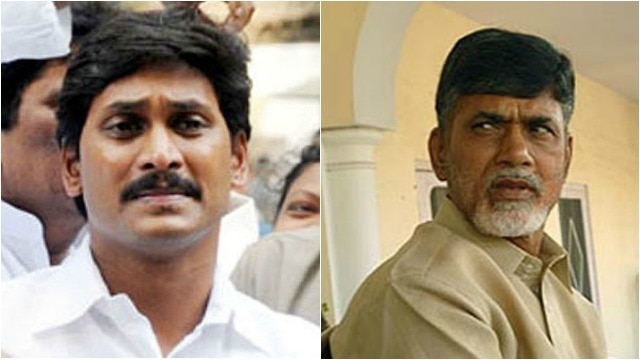 Furthermore this is not a first time for Jagan to make such very low remarks against an elected Chief Minister and very senior politician and above all, a person who is much elder to Jagan and is a contemporary to Jagan's father YSR. Previously Jagan had openly stated that Chandrababu should be "killed in public" during Nandyal by-election campaign. Further even the Election Commission was very serious on Jagan for his distasteful, demeaning personal comments on Naidu, but this was forgotten probably due to growing proximity of YSRCP with BJP, opine many political analysts of AP.


Will Rahul Gandhi apologize PM in Rafael Deal issue?

New Delhi sources stated that BJP Friday demanded an apology from the Congress and its president Rahul Gandhi for levying allegations against Prime Minister Narendra Modi in the Rafael fighter jet deal, in which the Supreme Court has given the government a clean chit. Meanwhile the apex court dismissed all petitions seeking a direction to the CBI to register an FIR for alleged irregularities in