Hyderabad sources reported that the Indian Meteorological Department (IMD) in Hyderabad said that thunderstorm accompanied with gusty winds is likely to occur in isolated places in all districts of Telangana. Meanwhile when issuing a two-day warning, the IMD also said that light to moderate rain was very likely to occur at a few places across the state.
Reports stated that thunderstorm was the result of a cyclonic circulation over north Maharashtra, adjoining Vidharbha and southwest Madhya Pradesh, and extending up to 1.5 km above the mean sea level. Moreover the IMD also said that a cyclonic circulation lies over south Karnataka at 0.9 km above the mean sea level.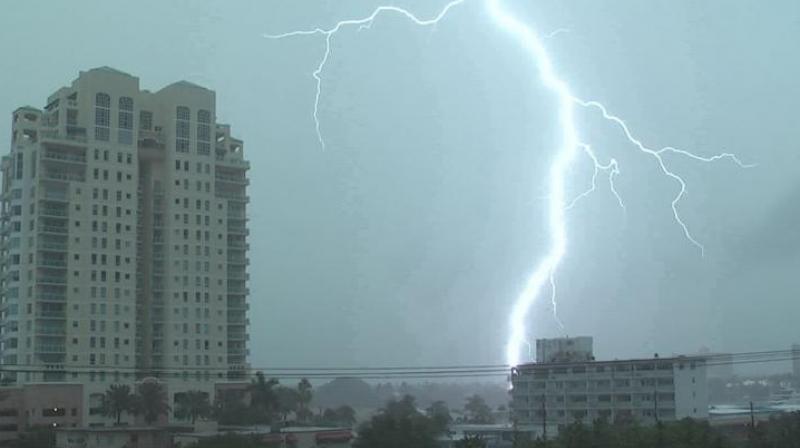 Furthermore the Indian Meteorological Department (IMD), Saidabad and Asmanghad received 32mm of rain, Khairatabad's Srinagarcolony 31.3mm, while Ameerpet and Maitrivanam got 26.5mm. Accordingly hailstorms were also reported in parts of Secunderabad like Trimulgherry, Yapral and Bowenpally. Moreover the IMD scientists stated that the reason for the unseasonal rainfall was cumulonimbus clouds.


Moscow welcomes North Koreas Kim Jong Un declaration on halting nuclear tests

Moscow sources reported that the Russian foreign ministry said in a statement that "They welcome the declaration of the Working Party's Chairman Kim Jong Un on the halt of the Democratic People's Republic of Korea's nuclear and missile tests from April 21". The statement said. "We consider the given decision an important step towards the future easing of tensions in the Korean peninsula".