Presently many have forget the BJP winning the 2019 polls, Congress president Rahul Gandhi asserted that even Prime Minister Narendra Modi might lose his Varanasi seat under a united opposition. Meanwhile pegging his confidence on opposition unity, Rahul said far from the BJP winning the 2019 Lok Sabha polls, even Modi might lose from Varanasi if his party, the SP and the BSP were united against him.
Meanwhile when responding to a question doubting the forging of opposition unity amid varied aspirations of each party and their leaders, Gandhi expressed confidence of overcoming it. He said the Congress president also ruled out emergence of any third front.
Further when hitting out at Modi and the BJP, the Congress president said they have lost track of running the country. He added "You can't run this country as an individual, you have to run this country by listening to it, by working with it and now after four years, Modi has suddenly lost it, because now the wheels are running on them, where everybody can see that, you can hear it in his speeches.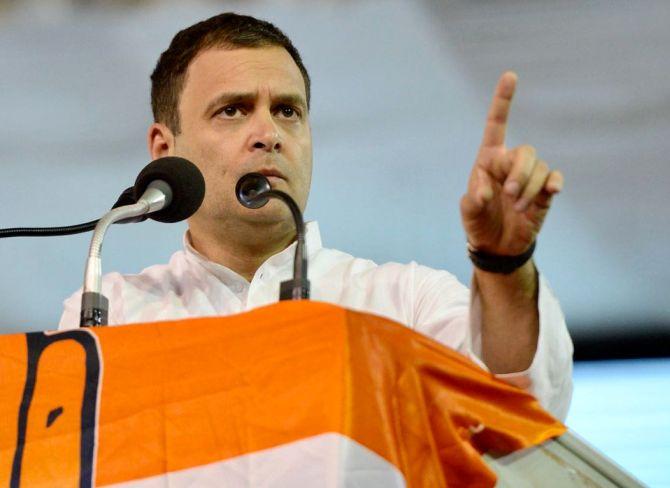 Narendra Modi Saved Chandrababu in IT Grids Case?

A private firm, IT Grid (India), was recently accused of obtaining personal details of 7.82 crore Aadhaar holders in Andhra Pradesh and Telangana for Telugu Desam Party's Seva Mitra App. This case took a new twist the other day with reports of UIDAI of approaching the Police saying that its data has been hacked.