Washington sources added that Mr. Trump said the US was getting some "good clarity" on who was responsible for the incident in Douma and meanwhile the medical sources say dozens were killed in the alleged attack but exact numbers are impossible to verify. Meanwhile Mr. Trump also discussed the incident with French President Emmanuel Macron late on Monday, and both leaders expressed a desire for a "firm response".
According to sources UK Prime Minister Theresa May has said she "utterly condemns" the "barbaric" alleged chemical weapons attack and called for backers of President Bashar al-Assad to be held to account.  Presently the estimates of how many people died in the suspected chemical attack range from 42 to more than 60 people, but medical groups say numbers could rise as rescue workers gain access to basements where hundreds of families had sought refuge from bombing.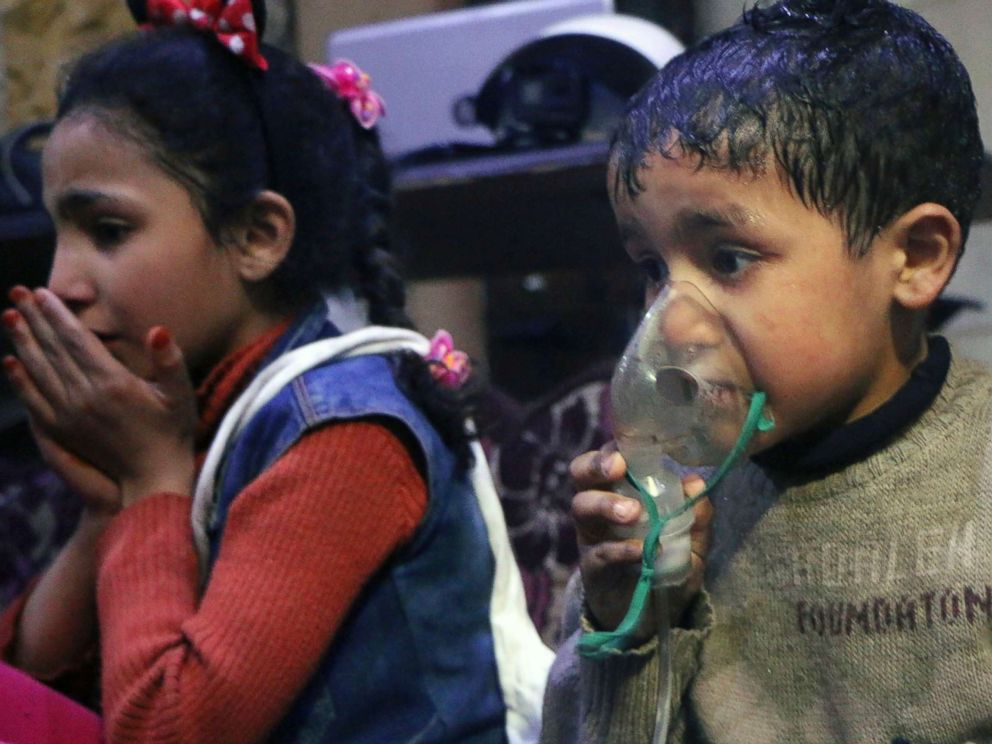 Moreover the French representative at the UN Security Council said poison gas had deliberately been used as it could seep down to the basements. Accordingly the US, France and UK have led international condemnation of the alleged attack, with the Syrian government and its Russian backers denying any responsibility.


How mishap happened during PMs Rally at WB

Midnapore sources stated a police official said that makeshift tent collapsed during Prime Minister Narendra Modi's rally in West Bengal's Midnapore district yesterday, injuring at least 20 people. Accordingly the tent, officials said, was erected next to the main entrance of the rally venue to shelter people from the rain. Meanwhile many enthusiastic BJP supporters were seen crowding inside the tent during the rally.