Algeria sources reported that at least 100 people were killed when a military plane crashed soon after takeoff in a farm field in northern Algeria yesterday. The officials said according to a Defense Ministry statement the cause of the crash was unclear, and an investigation has been opened, Emergency services converged on the area near the Boufarik military base after the crash.
Meanwhile Mohammed Achour, chief spokesman for the civil protection agency, told The Associated Press that "There are more than 100 deaths. We can't say exact how many at this point". Further he said the plane was carrying soldiers. The Defense Ministry did not provide a death toll but expressed condolences to the victims' families.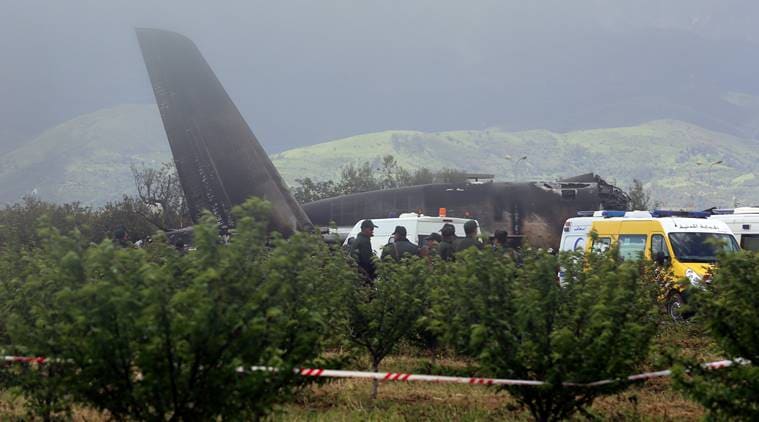 According to sources the flight had just taken off from Boufarik, about 30 kilometers southwest of the capital Algiers, for a military base in Bechar in southwest Algeria. Moreover it was scheduled to make a layover in Tindouf in southern Algeria, home to many refugees from the neighboring Western Sahara, a disputed territory annexed by Morocco. Furthermore Achour said the Soviet designed Il-76 military transport plane crashed in an agricultural zone with no residents.


PM Narendra Modi catapults more projects in Varanasi

Lucknow sources stated that Launching development projects worth Rs 550 crore, Prime Minister Narendra Modi said Varanasi is being developed as the "Gateway to East India" and presented a report card to voters of his Lok Sabha constituency, claiming that before his election the holy city was at the mercy of the Lord under previous governments.