PM Narendra Modi said currently India is set to move faster in all fields as the NDA government has brought the country out of policy paralysis caused by the previous Congress  government  while formally inaugurating the 10th edition of the defense expo at Thiruvidandai near Chennai on Thursday.
PM Modi said "There was a time when, like many other aspects of governance, the critical issue of defense preparedness was also hampered by policy paralysis and he had seen how laziness, incompetence and perhaps some hidden motives can cause damage to the nation". Further he said that "Issues that should have been long addressed by previous governments are being resolved now. You would have seen how the requirement of providing bullet proof jackets to Indian Army soldiers was kept hanging for years".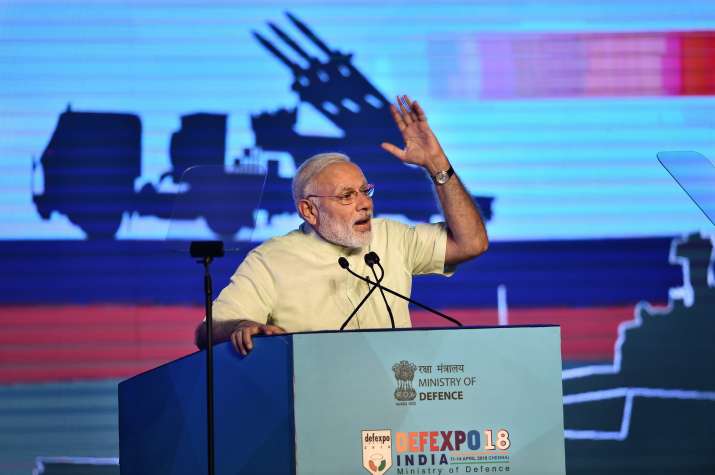 Further quoting former President APJ Abdul Kalam, the Prime Minister said, Kalam asked us to dream, dream and dream. Our dream is to develop the ecosystem to foster an environment of new and creative entrepreneurship in defense manufacturing sector." Moreover he said in the coming weeks the government would undertake extensive consultations with all stakeholders, including both Indian and foreign companies, about our defense production and defense procurement policy space.