India's highly successful and brave boxing champ Mary Kom, who has won the Arjuna award, Padma Shri, and Padma Bhushan, has a road in Manipur named after her, and is the Additional Superintendent of Police in Manipur, has had the title "Magnificent Mary" conferred upon her by the AIBA (International Amateur Boxing Association.)
Accordingly Mary Kom's not just a fantastic boxer and also she is a fantastic mom too. Meanwhile she has three sons, and wishes for a baby girl. Moreover presently she works for inspiring mothers and girls everywhere to achieve their dreams, like she did, and thoroughly enjoys motherhood, calling her children "brats".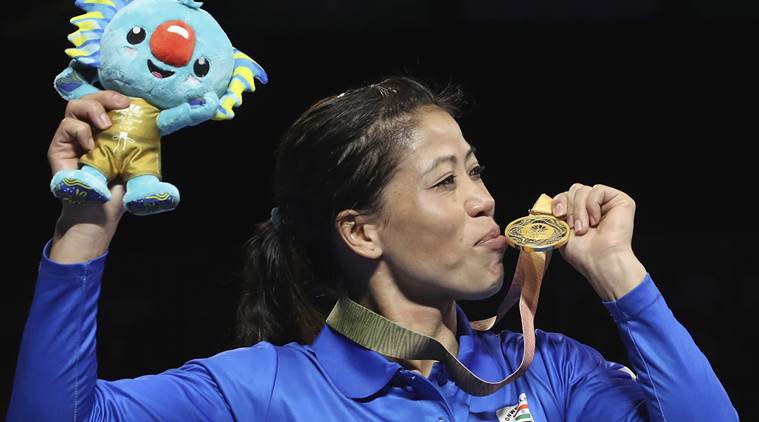 Her fans love her confidence and her efforts to inspire and she has opened the Mary Kom Regional Boxing Foundation in Manipur exclusively for training for girls.


TTD gets Rs.1 Crore Donation

Hyderabad sources made a statement that Hyderabad based businessman B Karunakar Reddy has donated Rs 1 crore to Lord Venkateswara in Tirumala on Wednesday. Accordingly an ardent devotee of Lord Venkateswara, Karunakar Reddy along with his family visited Tirumala temple, offered their prayers to the Lord and later handed over a cheque of Rs 1,00,00,116.