Hyderabad sources reported that IT and Industries Minister KT Rama Rao launched the first-ever fellowship program of State Innovation Cell and also the first batch of Innovation Fellows were inducted into the cell. According the cell is designed to attract young professionals from different backgrounds to work with the government and drive innovation in the state.
Meanwhile the Telangana State Innovation Cell has invited several partners including Ashoka Innovators for the Public (Ashoka.org) to build the culture of change making in the state. Media reports that the Fellowship will be a one-year program, conceptualized to enable visionary and motivated professionals to work with the government, towards the vision of building an innovation-driven economy in the state.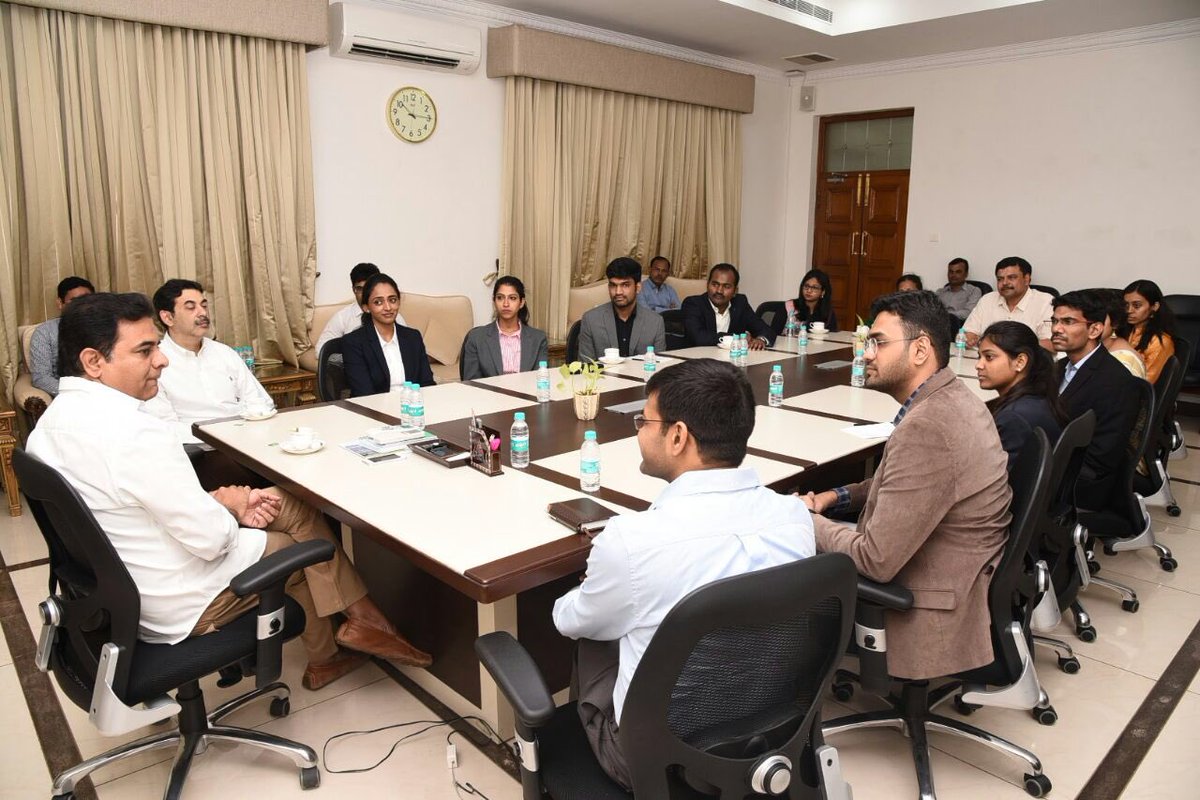 Furthermore the selection process was highly competitive where less than one per cent of the applicants made it to the final selection. Moreover a few projects the Innovation Fellows are leading include working with schools to promote a culture of innovation thinking, kick starting innovation and entrepreneurship activity at district level, promoting startup incubators, creating mentor ecosystem and promoting grass-root innovators.


TTD gets Rs.1 Crore Donation

Hyderabad sources made a statement that Hyderabad based businessman B Karunakar Reddy has donated Rs 1 crore to Lord Venkateswara in Tirumala on Wednesday. Accordingly an ardent devotee of Lord Venkateswara, Karunakar Reddy along with his family visited Tirumala temple, offered their prayers to the Lord and later handed over a cheque of Rs 1,00,00,116.