According to sources former Karnataka CM and BJP's CM candidate BS Yeddyurappa said he will "give it in writing that the BJP would win the Karnataka Assembly elections with full majority and get 125 to 130 seats. Meanwhile he claimed that there is a strong wave in BJP's favor in Karnataka.
Yeddyurappa said "He had been in Karnataka politics for long and he will give it in writing. BJP is winning with an absolute majority in the Karnataka elections. You can verify it once the results are out". Moreover Yeddyurappa said his calculations had never gone wrong in his political career and he expected the BJP to win 125 to 130 seats. Further "To a query, there was no possibility of a hung Assembly".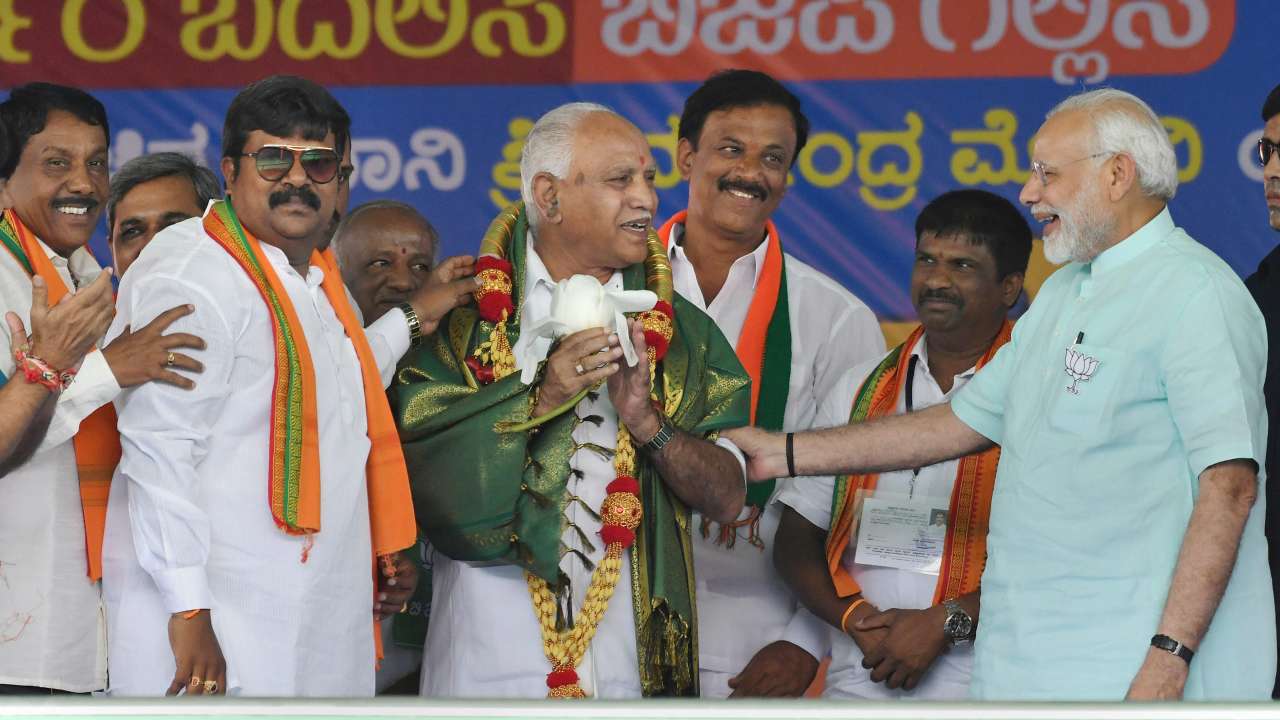 Meanwhile when asked to react on Siddaramaiah's "mentally disturbed" comment about him, Yeddyurappa said the chief minister was saying such things because he knows he would lose both Chamundeshwari and Badami seats from where he is contesting. Furthermore Siddaramaiah had called Yeddyurappa "mentally disturbed" when asked to respond to BJP's chief ministerial candidate's statement that he would form the government on May 17. Presently Yeddyurappa said Prime Minister Narendra Modi, BJP President Amit Shah and other leaders are confident that the party would win with an absolute majority.


TDP Govt in AP implemented Rythu Raksha scheme

According to sources Rythu Raksha is a scheme aimed at providing input subsidy for farmers in Andhra Pradesh. Meanwhile the Government has proposed to credit the money directly into the bank account of farmers and the scheme will be implemented from the next Kharif season in a phased manner. Hence this scheme will also include tenant farmers. Furthermore the guidelines for the scheme