According to sources a day after Mamta Banerjee's allegations of having death threat and a political party conspiring to kill her by hiring contract killers and violence had marred in West Bengal. Accordingly he panchayat polls held in West Bengal yesterday had witnessed massive violence resulting in death of at least twelve people and injuring 42 people. Moreover the Election Commission said 73% of the electorate turned out to cast their vote.
Meanwhile despite tight security arrangements in which 60,000 security personnel from West Bengal and other states were deployed, violence broke out in North and South 24 Parganas, East Midnapore, Burdwan, Nadia, Murshidabad and South Dinajpur districts. As per report the polling booths were mainly targeted during the violence after clashes broke out between Trinamool Congress supporters and opposition party workers.
Furthermore crude bombs were also hurled near several polling stations. Moreover the opposition parties accused the ruling Trinamool Congress of unleashing a reign of terror and destroying democracy. However, the TMC downplayed the violence, saying it was far less compared to the previous rule of the Left.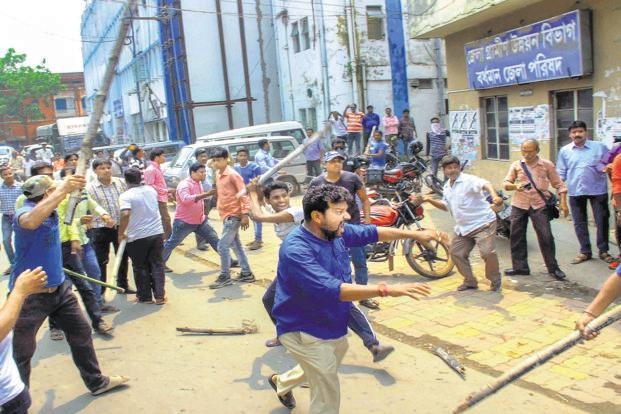 TTD gets Rs.1 Crore Donation

Hyderabad sources made a statement that Hyderabad based businessman B Karunakar Reddy has donated Rs 1 crore to Lord Venkateswara in Tirumala on Wednesday. Accordingly an ardent devotee of Lord Venkateswara, Karunakar Reddy along with his family visited Tirumala temple, offered their prayers to the Lord and later handed over a cheque of Rs 1,00,00,116.