According to sources Aishwarya Rai Bachchan has left everyone awestruck with her red carpet appearances at the Cannes Film Festival. Meanwhile the former Miss World looked ravishing in her Michael Cinco gown with peacock motif, on the first day. Moreover on the second, she seemed like a princess, in her dreamy, shimmering, strapless Rami Kadi outfit.
Aishwarya Rai's daughter Aaradhya, isn't far behind, when it comes to looking as stunning as her mother. Meanwhile in another video, Aishwarya gave Aaradhya a playful twirl on the red carpet. As per report Aishwarya had been visiting Cannes with Aaradhya, ever since she was a baby. Previously at the Cannes Film Festival, Aishwarya said that Aaradhya is used to being a star kid.
Aishwarya told "She is travelling with her, meeting new people, seeing our world, she don't have to sit her down and tell her what her mother does. She sees it and she is growing up with it. She has now developed an ease with media which you all are seeing". Furthermore Aishwarya has always maintained that she tried to make sure Aaradhya has a normal childhood, as well. "She spends all time with Aaradhya, and she has one nanny, by choice. Moreover she read comments saying, 'Ah, she must have an army of help' and she understands the perception, but she chooses this way, which means life is always busy".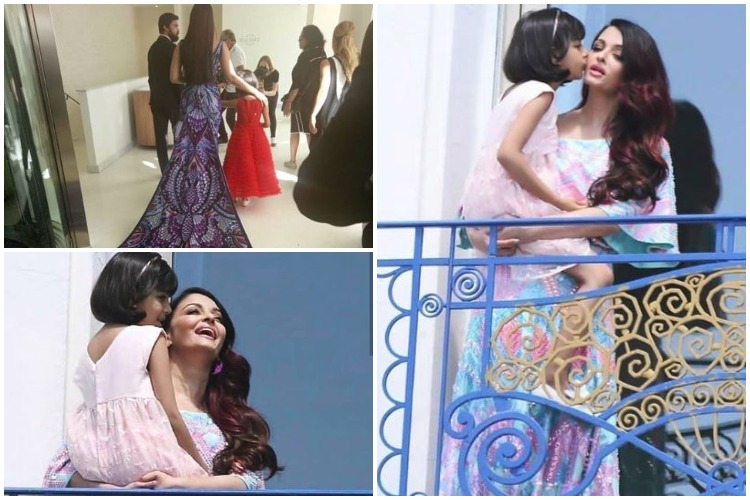 Cyclone Alert over west-central Bay of Bengal: IMD

Accordingly a cyclone alert has been issued for the northern coastal region of the state of Andhra Pradesh with the Indian Meteorological Department predicting 'very heavy to extremely heavy' rains in the region. Meanwhile the IMD has stated that depression has formed over west-central Bay of Bengal which could intensify into a cyclonic storm.