Hyderabad sources have made a statement that a senior police official said Hyderabad is gearing up for the Islamic month of Ramzan, and security is being beefed up with 1,500 policemen deployed across the city, Surveillance would be enhanced and an additional 500 high-definition CCTV cameras installed apart from the thousands already present.
Deputy Commissioner of Police (south zone) V Satyanarayana said two companies of RAF (rapid action force) would be deployed for the security of night-time shoppers and SHE teams to curb eve-teasing and chain-snatching, he said, adding that pickets would be posted in different markets for a month and patrolling would be done.
Meanwhile, City Commissioner Anjani Kumar addressed a coordination meeting organized by south zone police and assured them of cooperation from all police officials.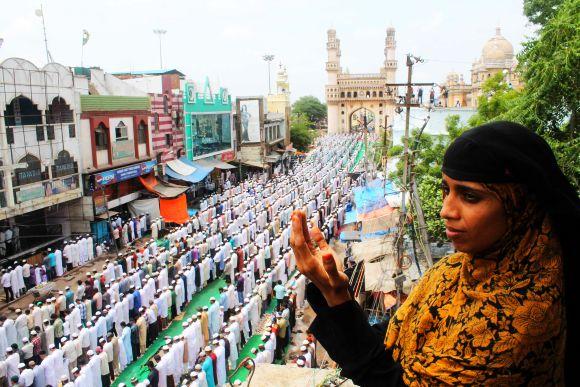 Cyclone Alert over west-central Bay of Bengal: IMD

Accordingly a cyclone alert has been issued for the northern coastal region of the state of Andhra Pradesh with the Indian Meteorological Department predicting 'very heavy to extremely heavy' rains in the region. Meanwhile the IMD has stated that depression has formed over west-central Bay of Bengal which could intensify into a cyclonic storm.