According to sources Mukul Rohatgi, who is representing the BJP, says floor test should not happen on Saturday. He asks the apex court to fix it on Monday. Accordingly the Supreme Court stays Congress-JD(S) plea challenging Karnataka Governor's decision to nominate an Anglo-Indian MLA to the assembly.
Moreover Abhishek Manu Singhvi says there should be videographed and proper security to MLAs to vote fearlessly. SC says it will order DGP to make proper arrangement for floor test on Saturday. As per latest report SC asks BS Yeddyurappa government not to take any major policy decision till floor test is over.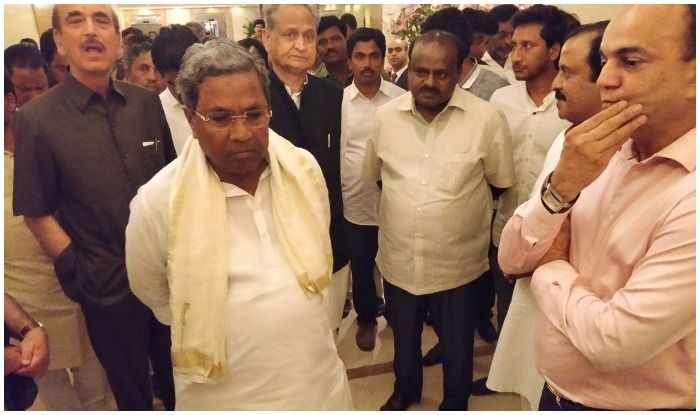 Media reports stated that Yeddyurappa can't take decisions till the floor test, says Lawyer Abhishek Manu Singhvi. Recently the Supreme Court ordered that a floor test be held in the Karnataka Assembly at 4 pm tomorrow to ascertain whether newly appointed BJP Chief Minister B S Yeddyurappa enjoys a majority in the state.  Yeddyruppa told reporters that BS Yeddyurappa said that the BJP will prove its majority in the floor of the House. "We will discuss with the chief secretary and call for Assembly session tomorrow. We will win with majority and obey the orders of the Supreme Court".


Did Kiran Bedi attempt to give away part of Puducherry to AP?

Reportedly Puducherry Lieutenant Governor Kiran Bedi and DMK chief MK Stalin have become embroiled in a war of words over Yanam, one of the four districts in the union territory. Previously Stalin accused the Lt Governor of attempting to give an island belonging to the district over to Andhra Pradesh. Kiran Bedi has responded to the allegations stating that she had personally seen 'gross environmental