Hyderabad sources reported that the Hyderabad Meteorological Department has predicted that severe heat wave conditions would prevail for the next three days in Telangana. Recently Met officials said that Nizamabad and Adilabad district could record a maximum temperature of 45 degrees, and similarly many other places in the state could witness a fierce heat wave. Earlier on Sunday the maximum temperature recorded in Adilabad was 45 degrees.
Meanwhile the temperature in Nizamabad was 44.5, Medak 44, Ramagundam 43, Khamman and Nalgonda 42 while it was 41 degrees in Hyderabad. Further according to met officials, due to lack of humidity in the atmosphere, the heat wave conditions are severe and could intensify over the next three days.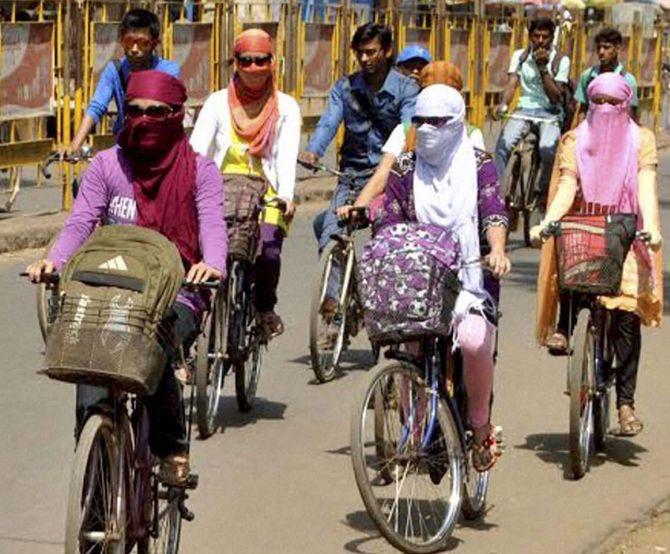 Presently with the temperatures soaring all across the state, reports of ill-health and several other diseases were being reported. Moreover it is learnt that people were complaining of headache, dizziness, high fever, skin drying up, too much of sleep, nausea, fits and partial loss of consciousness. Furthermore all these are said to be symptoms of heat stroke and people have been advised not to move around during the afternoons, unless during emergencies.


Guntur District farmer committed suicide, doubts raised

According to sources the main opposition and its mouthpiece claimed that the farmer Kotaiah was threatened and beaten up by the police for not giving land for the control room and helipad for the CM's chopper landing. Meanwhile upset with the police's action, Kotaiah committed suicide is what, YSRCP alleged.