In the protests held by innocent protesters in Thoothukudi demanding the permanent shutdown of the killer factory Sterlite copper owned by the giant corporate Vedanta groups, the police had killed more than 20 people in firing incidents twice, including deaths of 3 women as well. The people had thronged to the Thoothukudi collector office in large numbers, following which the collectorate was surrounded by them. 
Police had initially confronted them with Lathi charges, and then finally resorted to Gun firing after the collector had issued firing orders.  Many vehicles in the collector office were burnt, and the whole office was destroyed by the angry protesters who were further angered by the death of a civilian. The police had attacked even the media people, and even the housing board of Sterlite employees was damaged and set to fire.
Other than the shooting at the collector office, the police had also resorted to firing at Terespuram, when they tried to surround the SP office. Without caring about the lives of people of Thoothukudi, the Chief Minister Edappadi Palanisamy had been announcing relief of 1 lakh, 3 lakhs for injured and 10 lakhs for the families of the deceased. All the trains from Tuticorin have been cancelled.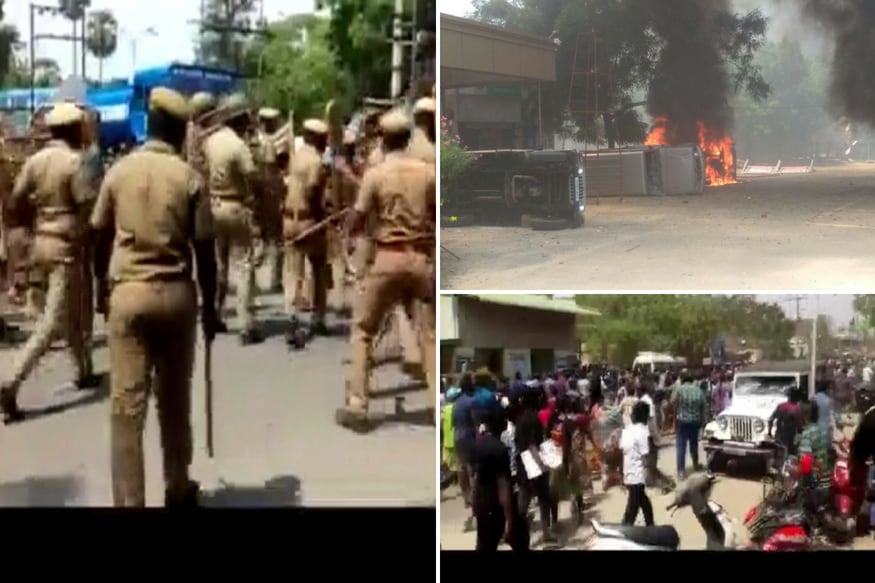 IRCTC pays compensation for late running of Tejas Express

Reportedly a delay of more than three hours in the running of Delhi-Lucknow Tejas Express on October 19 has cost IRCTC around Rs 1.62 lakh which the railway subsidiary will pay through its insurance companies as compensation to around 950 passengers, a first in the history of Indian Railways. The officials said on Monday "The train started from Lucknow at around 9.55 am instead of its scheduled