As per report earlier on Monday, Kerala nurse Lini Puthussery also breathed her last after she had been affected by the virus when she treated patients at Perambra Taluk hospital in Kozhikode district. Meanwhile what is touching is that Lini wrote a letter to her husband Sajeesh, from the deathbed as there is no chance of the family seeing her dead body after her death.
Moreover isolating herself in a separate ward, Lini asked to cremate her dead body without any delay as the visiting family members might also contact virus and she left her husband only with the letter, in her own handwriting. In it she wrote "Sajeeshetta, am almost on the way. I don't think I can meet you again. Sorry. Please look after our little ones and take them to Gulf. They shouldn't be alone like our father. With lots of love Umma".
As per report, Sajeesh works in Bahrain and while being taken to the hospital, she video-called her husband but didn't reveal him about the seriousness of the case. Moreover she met him at the ICU ward, with a glass in between, for one final time. Even though they couldn't take a final look at her body, the family consented to bury her immediately after death. Further the Kerala Government decided to give a government job to Lini's husband Sajeesh and her two children, Hrithul and Siddharth will be given Rs 10 lakh each as compensation.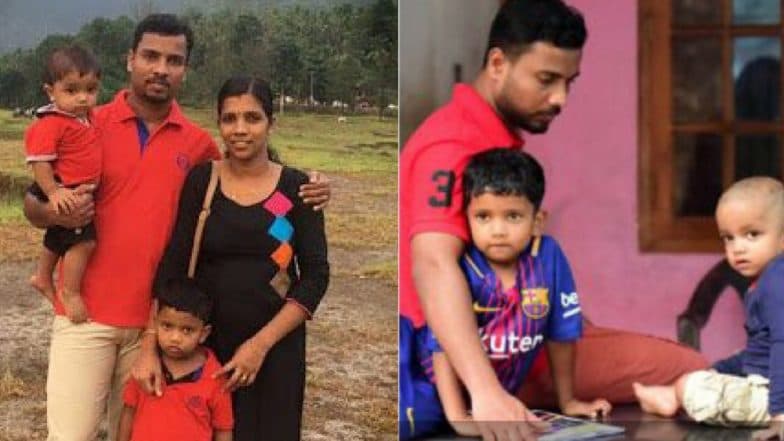 Hyderabad Woman jumped from 4th floor with 3 year kid

According to sources a 33 year old woman in Hyderabad killed herself after she held on to her three year old daughter and jumped off the fourth floor balcony of her apartment in the city's Balajinagar area in Kukatpally on Saturday night. Meanwhile the incident took place at around 11 pm and the woman has been identified as 33 year old Padmaja. Police said that Padmaja and her husband