New Delhi sources stated that the Southwest Monsoon hit Kerala today, marking the arrival of the rainy season in the country, private weather forecasting agency Skymet said. Meanwhile the India Meteorological Department (IMD), the country' official weather forecaster, in its 8.15-am bulletin, said Monsoon would hit Kerala in the next 24 hours.
Skymet CEO Jatin Singh told PTI "There is Monsoon like conditions over Kerala and we can say that the annual rainfall season has arrived". Further the Skymet, in its forecast, said that Monsoon would hit the Kerala coast on May 28, while the IMD has made a prediction for its arrival on May 29. Moreover according to the IMD, if after May 10, 60 per cent of the available 14 stations Minicoy, Amini, Thiruvananthapuram, Punalur, Kollam, Allapuzha, Kottayam, Kochi, Thrissur, Kozhikode, Thalassery, Kannur, Kudulu and Mangalore report rainfall of 2.5 mm or more for two consecutive days, the onset of Monsoon over Kerala can be declared on the 2nd day.
Media reports added this is one of the main parameters for the declaring the arrival of monsoon. Conditions are favorable for further advance of Southwest Monsoon into some parts of South Arabian Sea, remaining parts of Comorin­ Maldives area, some parts of Kerala, Tamilnadu, some more parts of South Bay of Bengal, remaining parts of Andaman Sea and Andaman and Nicobar Islands during the next 24 hours.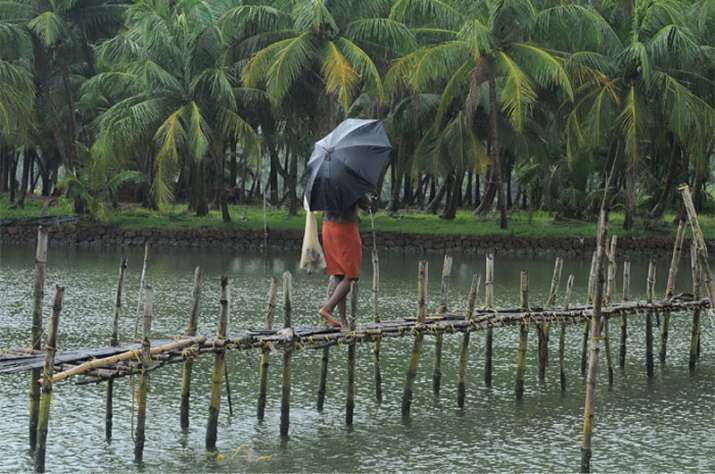 Will Chandrababu Naidu attend Court in Babli Case?

Dharmabad sources made a statement that in a jolt to Andhra Pradesh CM Nara Chandrababu Naidu and the Dharmbad Court yesterday rejected the recall petition filed by the advocates who represented him. Meanwhile in connection with the Babli project protests case, the Court ordered that Chandrababu, despite being a Chief Minister, should attend the Court proceedings.