According to sources it is the most shocking and unbelievable political statement ever from a contemporary politician who follows prevailing political conditions. Meanwhile when stooping down to very low, Pawan Kalyan in his public speech at Amudalavalasa alleged that TDP will tie-up with its arch rival YSR Congress Party, BJP and Congress in 2019 elections. Recently Pawan asked people not to get shocked to see TDP collaborating with YCP, BJP and Congress in 2019 polls.
Moreover even an official press statement released by Janasena has confirmed the above remarks of Pawan much to the dismay of political experts, analysts. Accordingly the same statement was even posted on the party's official FB page. The comments to the post have come as a shocker as many openly expressed against the Pawan's comments.
Furthermore alongside TDP and YSRCP, Pawan alleging that the TDP will tie up with both BJP and Congress too stunning many given that BJP and Congress are dead-against each other. Presently many now doubt Pawan's knowledge on politics and are too forced to wonder what is actually brewing in Pawan's head.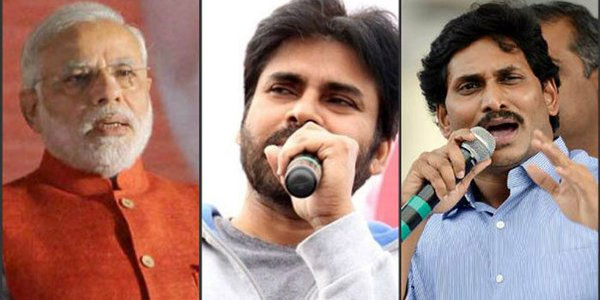 India facing a rising tide of people unwilling to be vaccinated

Currently the case across the globe, India is facing a rising tide of people unwilling to allow themselves, or their children to be vaccinated. Accordingly this presents a considerable issue, as immunization levels fall the overall effect of a vaccination campaign is diminished. Meanwhile the concept is known as herd immunity.