Manakoduru sources stated that at least six persons were killed and 20 others injured when a Telangana State RTC bus was hit by a speeding lorry near Chencharla of Manakoduru mandal in Karimnagar district this morning. Meanwhile the TSRTC bus which was on its way from Karimnagar to Warangal was hit on the rear side by lorry.
Moreover according to reports, the injured have been shifted to government hospital in Karimnagar. Furthermore of the 20 injured persons, several are said to be in a critical stage. It is learnt there were around 30 passengers in the bus at the time of accident. Moreover the lorry driver and cleaner were also injured in the mishap and have been shifted to the hospital.
As per report following the accident, there is traffic congestion along the Karimnagar-Warangal State Highway. Moreover the identity of the victims is yet to be ascertained. According to the police, rescue operations are still underway to remove a few people who are still stuck inside the bus, which is the second ghastly accident involving the TSRTC in the last two days. Accordingly on May 26, at least 10 people were killed and 20 hurt when a Telangana State RTC bus hit a lorry which later collided with a container and a Qualis.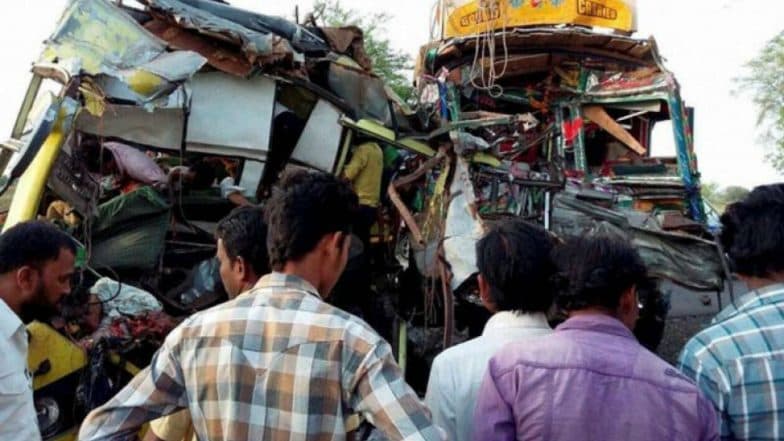 New deadline for commissioning Kerala's Vizinjam Port extended to October 2020

Accordingly Vizhinjam Port, one of Kerala's dream projects that have been hanging fire for over 25 years, will be commissioned in October 2020. Meanwhile when addressing reporters in Thiruvananthapuram on Thursday, Rajesh Jha, CEO, Adani Vizhinjam Port Pvt Ltd, said that even though the original agreement was to complete the work and commission the port in 1,425 days, due to some issues it has been postponed to October 2020.