As per report the ongoing feud between Prime Minister Narendra Modi and Telangana CM KCR is wide out in open. Meanwhile KCR has declared a war against Modi and putting efforts to form Federal Front, a non-BJP and non-Congress front, the relation between the twain have soured of late.
Accordingly KCR's recent public comments "Modi Gadiki" too have not gone down well with Modi & his team. Although KCR had clarified that he hadn't said so and he had no intention to address Modi with "disrespect", KCR said it was unintentional. Meanwhile even when Modi had visited Hyderabad for the inauguration of Metro, Modi was seen sitting next to KTR instead of sitting next to CM KCR. Further it all started with KCR making severe remarks against Modi during 2014 poll campaign.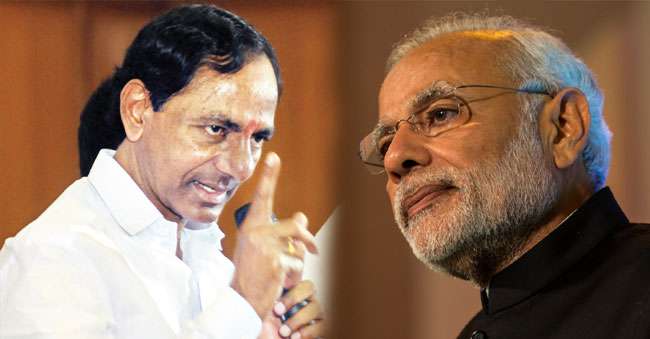 Moreover amidst all this, it is no surprise that Modi has denied his appointment to KCR. Further PMO (Prime Minister Office) has informed KCR that Modi was busy preparing to leave on foreign tour in the next 24 hours and all the appointments given earlier were cancelled. Media report added that Modi will return to India in three days and further as there is no option, KCR accompanied by the party leaders, returned to Hyderabad. 


Will Chandrababu Naidu attend Court in Babli Case?

Dharmabad sources made a statement that in a jolt to Andhra Pradesh CM Nara Chandrababu Naidu and the Dharmbad Court yesterday rejected the recall petition filed by the advocates who represented him. Meanwhile in connection with the Babli project protests case, the Court ordered that Chandrababu, despite being a Chief Minister, should attend the Court proceedings.