Singapore sources added that Prime Minister Narendra Modi on Thursday had launched three Indian mobile payment apps in Singapore at a business event aimed at internationalization of the country's digital payment platform. Meanwhile at the 'Business, Innovation and Community Event' where digital platform was the main feature, PM Modi launched India's BHIM, RuPay and SBI app.
As per report India's RuPay digital payments system was linked up with Singapore's 33-year old Network for Electronic Transfers (NETS). Accordingly RuPay users will be able to make payments at all of NETS acceptance points across Singapore. Meanwhile the holders of Singapore NETS will be able to make online purchase on any National Payment Corporation of India (NPCI) e-commerce merchant website in India, using 2.8 million RuPay point of sale terminals in India.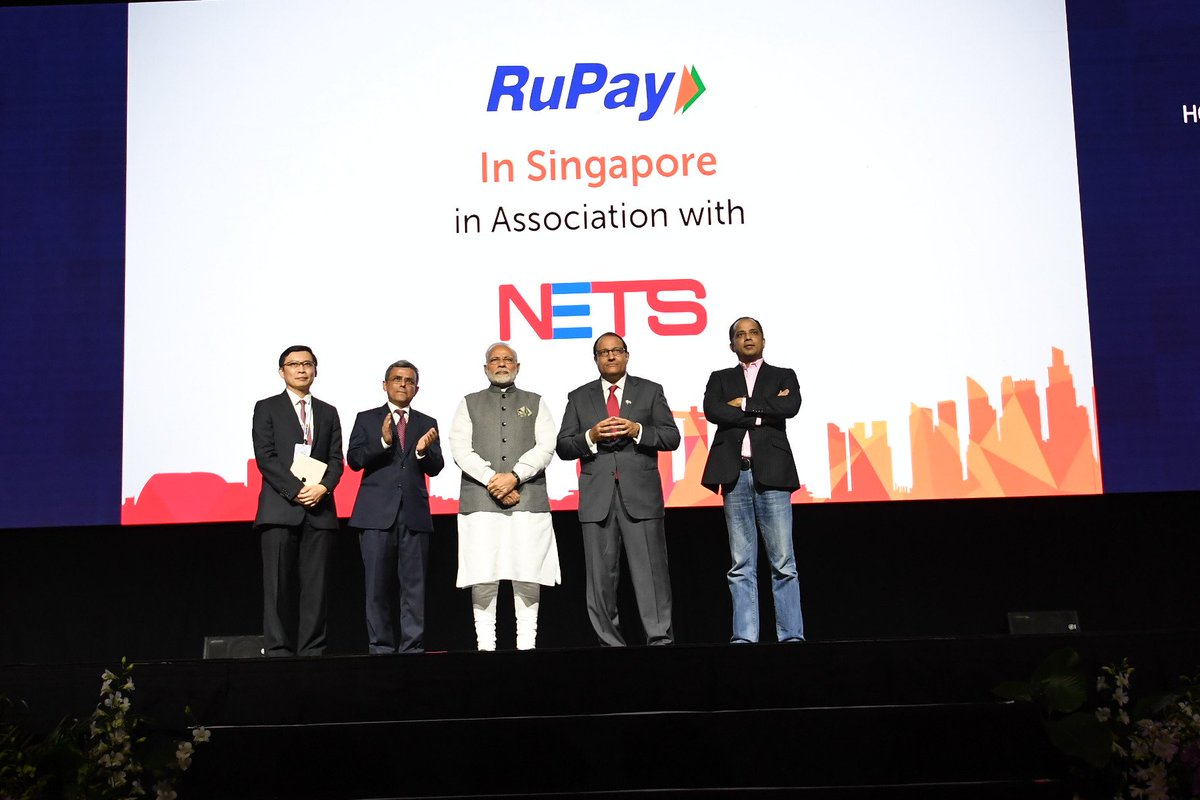 Furthermore the industry observers said it would create multi-billion dollar transactions as some five million Indians travel to and transit through Singapore, internationalizing the RuPay beginning with the first cross border usage. Moreover the remittance of up to Rupees 100,000 will be made quick, easy and convenient with the help of Virtual Payment Address (VPA). Media report added this service will be available to all savings account holders of SBI Singapore. SBI has six branches in Singapore as well as Auto Teller Machines (ATMs).


New Chairman for AP CRDA appointed

Amaravathi sources stated that the YSR Congress MLA from Mangalagiri, Alla Ramakrishna Reddy, has been appointed as Chairman of the Andhra Pradesh Capital Region Development Authority (AP CRDA) on Thursday. Reportedly Ramakrishna Reddy, who is popular as RK, defeated Telugu Desam Party (TDP) national general secretary and former IT minister Nara Lokesh at Mangalagiri in the recently concluded election.