New Delhi sources stated that Indian cricket captain Virat Kohli's wax statue was unveiled at the Madame Tussauds museum in the capital yesterday. Meanwhile Kohli is the latest sporting celebrity after Lionel Messi, Kapil Dev and Usian Bolt, who made it to the India branch of the iconic wax statue museum.
Kohli said in a statement that "He sincerely appreciated the efforts and incredible work undergone in making his figure and thanks Madame Tussauds for choosing him for this lifetime experience and is also grateful to his fans for their love and support." He added "This experience is going to be stored in the fond memories of his life and now waiting to see the fan reactions".
Meanwhile as per report Kohli's figure was crafted from over 200 measurements and photographs taken during the sitting session. Accordingly his fans will see the skipper in his dynamic pose wearing the Indian cricket team jersey, ready to strike. Moreover this pose symbolizes his achievements as an international cricket icon. Madame Tussauds Delhi is an attraction that portrays the fascinating world of Bollywood and Hollywood, renowned sports persons, historical and political personalities under one roof, through planned themes and interactive areas.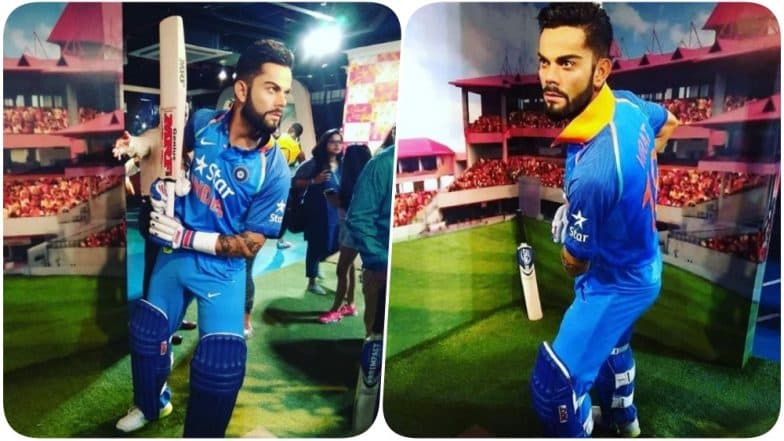 Viral video from Kaduvetti guru son!

PMK leader Kaduvetti Guru's son kanalarasan's son requesting people to save his mother from his relatives has gone viral. A letter, said to be written and signed by Kaduvetti Guru's wife Swarnalatha had gone viral last week all over the internet. However Kaduvetti Guru's son kanalarasan had said that his mother does not know to read and write.