The International Yoga Day is set for June 23rd for the people in and around The Woodlands. The people who are attending the International Yoga Day are already practicing the art. This event will be hosted by The Hindu Temple of The Woodlands.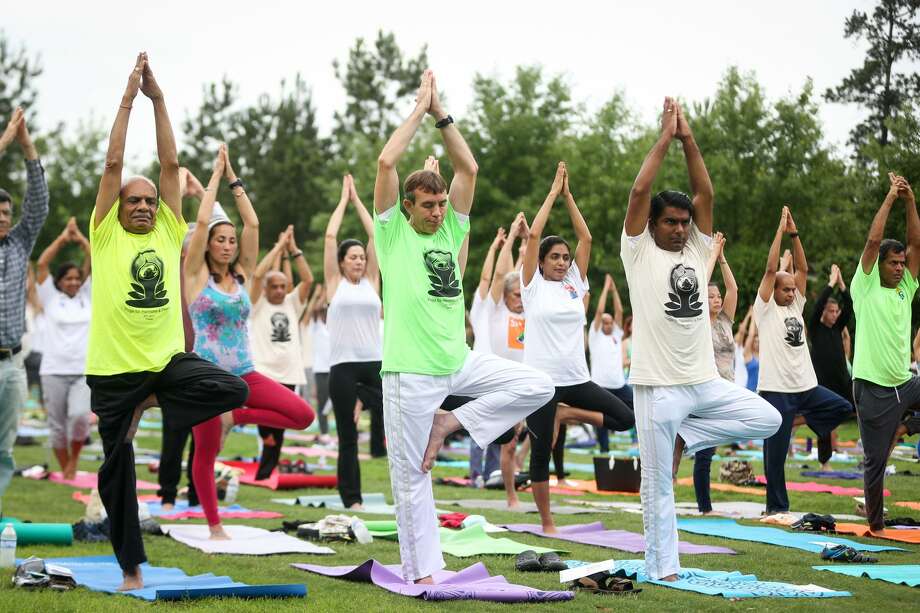 The people are currently practicing the rhythmic breathing and relaxation techniques. The residents will be participating at Town Green Park on the International Yoga Day which is scheduled from 7.30 am to 10.30 am. The whole event is sponsored by the Hindu Temple of the Woodlands and Consulate General of India.
All the attendees are asked to arrive early and get their spots. Honorable Consulate General Dr.Anupam Ray and Dr.Dilip Sarkar will lead this event. International yoga educator Cat McCarthy also will be participating in the program. 

Will Revanth Reddy quit politics?

Accordingly Telangana Pradesh Congress Committee (TPCC) working president Revanth Reddy said the people of Telangana conferred a greater responsibility on the Praja Kutami with the TRS's win in the elections. Meanwhile irrespective of his chances in Kodangal, he will keep fighting for the public.